Outreach Movement inspires students in DISD and beyond
Junior Ahneesh Mohanty started an organization called the Outreach Movement. He urges Plano students to aid the students in Dallas Independent School District (DISD) who might not be able to help themselves.
In September 2012, he and a group of students decided to take action against the DISD layoffs and budget cuts.
"They can advise something bigger and help give back with the community, which is what I think is one of the most important things we can do," Mohanty said. "We find ourselves in a much more privileged situation than a lot of people in our community."
The Outreach Movement connects gifted students in the three Plano schools with a failing student in a Dallas Independent School District. The PISD students help mentor the DISD students in all subjects, helping them get their grades up and lives back on track.
The movement was formed in February 2013, and as of this fall it has helped over 70 students in DISD by tutoring them. The PISD kids do this by using laptop webcams to mentor the kids. The DISD students message the tutors and asked them questions about any subject they are having problems with.
The organization started at Clark High School last school year. Now that most of the organization has moved up to Plano Senior, they will start the movement in January. Both West and East have their own sponsors.
The process started with filing for a 501C, a form for becoming an organization then getting tax exemptions, becoming a corporation, getting a lawyer and becoming a legal entity in the eyes of the state of Texas. After that, the movement had to use PISD approved software to combat early glitches while setting up the webcams in certain DISD middle schools.
Junior Rudra Patel was contacted about the organization this spring. According to him, teaching the kids how to teach themselves is important.
"It was interesting because the student I tutored was very independent," Patel said. "I won't always be there, so I and it was nice to see my student teach himself."
Junior Simone Patel was one of the original people contacted and is an officer now. She said she was interested when she first heard of the idea.
"I thought it was a really good idea," Patel said. "There is nothing really like it. We are tutoring kids in Dallas, not in our own school."
However, the Outreach Movement has gone beyond schools. The Abused Women Shelter in Dallas heard about the movement through articles written about the organization, and reached out to the movement to ask for help with tutoring and to help the abused mothers get their high school diplomas.
Both Patel and Mohanty said the movement is more fulfilling and unlike any other volunteer opportunity they have had.
"Before, volunteering was a pain because it was NHS and you had to get all your hours," Patel said. "We have gone and interacted with the students, so it is nice that I can see what I'm doing directly. In NHS, people just do it because everyone else does and it looks good on college applications but then is more unique and individualized and you are making a difference."
Leave a Comment
Your donation will support the student journalists of Plano Senior High School. Your contribution will allow us to purchase equipment and cover our annual website hosting costs.
About the Contributor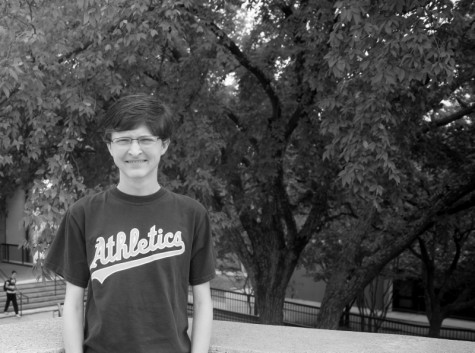 Gabe LaBounty, Staff Writer
A second year veteran of the PSHS newspaper, senior Gabe LaBounty looks forward to honing his writing skills while enjoying another successful year at...