HOSA heads to Area
Health Occupations of Students of America, or HOSA, is an organization for students who intend on working in the medical field. On Saturday Feb. 28 – Sunday Mar. 1, students who decide to participate will compete in HOSA's Area competition in Richardson.
The HOSA competitions last for two days and are separated into three levels: Area, State and Nationals. On the first day of competition, known as the starting ceremony, a majority of people compete. On the second day, known as the closing ceremony, students finish competing and are given awards.
Area competition is broken up into about 56 categories, such as Health Science, Health careers and Emergency Preparedness. Some categories in HOSA allow students to compete with a group of 2-6 people.
Senior Saba Saber has been competing in HOSA competitions since her sophomore year. Last year, Saber went to State competition while competing in Public Health under the category Emergency Preparedness. This year, Saber is competing in Public Health again at Area, but this time in a group of four.
"I am nervous for the competition due to the fact that it is this Friday," Saber said. "But I feel genuinely prepared with my team."
For the Public Health competition, the students receive a topic such as healthy living, which they did last year. After receiving their topic, they are required to have a 10 minute presentation to present for community awareness. This year, the topic is mental health.
Each year for the competition, there is usually a twist. For example, this year the twist is Pandora's Box. For this specific twist, students are required to relate the Seven Deadly Sins into the presentation. The Seven Deadly Sins include pride, envy, lust, greed, sloth, wrath and gluttony.
To prepare for this competition, Saber and her group members have been rehearsing their presentation for the given topic every day.
"I believe that in order to make it to State, you need to have chemistry with your team," Saber said. "It's all about the teamwork because we all depend on each other to do well in order to advance to State."
Leave a Comment
About the Contributor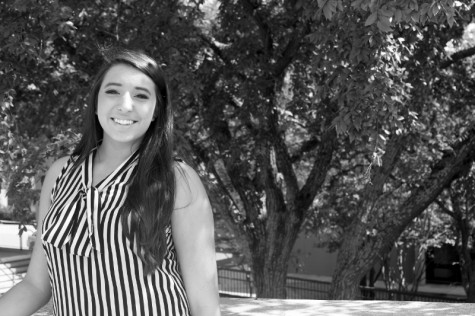 Stephanee Smith, Staff Writer
Senior Stephanee Smith is a second year member of the Wildcat Tales. She grew up with her mom and two sisters, who are each two years apart. She attended...