Clinicals students to plan new year
Those newly accepted into the clinical program will meet to discuss the next school year on Apr. 24. They will be told to expect to wear scrubs every day, wake up early and take on responsibility for the health of others.
"You have to get a bunch of shots and a physical and a background check before you're even able to step foot in a hospital," future clinicals student junior Sarah Siddiqui said. "I heard one of the shots hurts really badly."
The application process included obtaining three teacher recommendations and attending a short interview in addition to filling out the paper application.
"The interview was short, but the application took three days to do," Siddiqui said. "I think it went well, so I'm excited to see what it will end up being about."
Junior Kinza Sohail has planned to be in the clinicals class since the beginning of her high school career. This year she was active in the program, and next year she plans to continue her medical education with the pharmacy tech class. However, she almost missed her chance due to a small mistake.
"My teacher messed up my ID number on the form," Sohail said. "She made a typo, and it was life changing for me. I don't think I've cried that much ever."
As part of the program, students sign up for spots working at different medical centers. In this way, they experience the medical world firsthand.
"Taking care of people is nerve-wracking at first," Sohail said. "But it becomes your best friend – you know how to do it and you want to do it all the time. Sometimes, when I got someone a cup of water, they would be so happy. Even the simplest things I love."
Students are given options to work at nursing homes, pediatrician offices, hospitals and other types of health care facilities in order for them to begin their career path.
"You just volunteer for anything you can," Siddiqui said. "Right now, I'm narrow-minded on nursing, but I want to see what else there is to offer in the medical field."
Opportunities through the program involve watching real surgeries, live births and other procedures as part of the students' training.
"I was the first student of the entire program this year to faint," Sohail said. "I was watching a facelift, and it did not smell good at all. Then all of the sudden, I was leaning forward and the scrub technician caught me."
Sohail plans to be a pediatrician, not a surgeon. Two of the sites she visited this year were for pediatrics.
"I realized that I really do love kids in whatever condition," Sohail said. "I had them puke on me, poop on me, so many different things, and I didn't even really care."
Besides learning basic skills such as taking vital signs and making beds, students have the opportunity to learn how to use advanced airway breathing and become certified in first aid, in cardiopulmonary resuscitation (CPR) and as a certified nursing assistant (CNA).
"If someone was dying in front of me, I would know what to do," Sohail said. "My friend had a nosebleed and I was like, 'yo, lean forward and pinch your nose,' and she was like, 'of course, you're a clinicals student, you would know.' I have these certifications now and I can actually use them."
Teachers Susan Dollar and Kimberly Miller lead the classes. Because it is a two-hour block period, Sohail said she has become close with both of them.
"Ms. Dollar is her own character so I love her, and I always go to Ms. Miller for advice over my entire life," Sohail said. "It's nice how they become your friends."
By using everything from the teachers to a textbook to real experience, clinicals students advance in the medical field.
"I haven't had an opportunity to do anything like this," Siddiqui said. "Clinicals was the first thing that I really put myself into."
Leave a Comment
Your donation will support the student journalists of Plano Senior High School. Your contribution will allow us to purchase equipment and cover our annual website hosting costs.
About the Contributor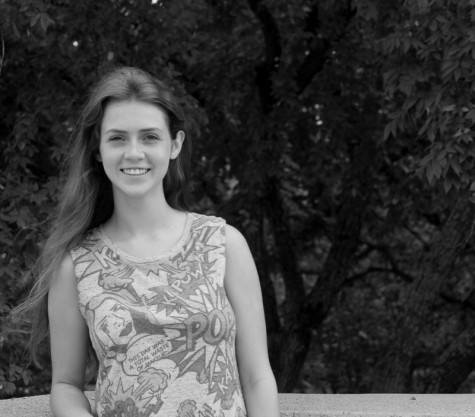 Ashley Stuber, Arts & Entertainment Editor
Senior Ashley Stuber serves as the Arts & Entertainment editor for the Wildcat Tales.