Student Congress holds annual Red Ribbon Week
The school's annual Red Ribbon Week will be held during the week of Oct. 27-31, which features a variety of different dress-up days. Monday is Villain vs. Superhero Day, Tuesday is Throwback Day, Wednesday is Jersey Day, Thursday is Maroon Out and on Friday students are encouraged to wear red. The event, organized by Student Congress, intends to raise awareness on the effects of drug and alcohol abuse.
Substance abuse prevention specialist Dawne Niethamer said that it is important to raise awareness because drugs are becoming more harmful.
"Kids are involved in all types of drugs, and the drugs that we are seeing now are getting more dangerous with synthetic drugs," Niethamer said. "We are trying to make sure that we're educating kids on the effects of these drugs."
Niethamer said that no matter who you are, user or non-user, everyone is affected by drug abuse.
"I bet if I said, 'give me two names of people you know who use,' and you could name those two people," Neithamer said. "You yourself might not use, but you definitely know someone who does."
Niethamer considered last year's Red Ribbon Week to be a massive success due to a new, interactive activity that was introduced, a tradition that will continue this year.
"We're doing a hallway decorating contest. We did it last year and it was really fun,' Niethamer said. "Groups would get together and people would judge them and it was just really fun."
Along with hallway decoration, Student Congress sponsor Cassandra Dailey said trivia questions about drugs will also be included in this week's activities. Dailey said students can turn in answers each day to their second period teacher and that winners will be chosen from there.
"The trivia questions will be shown in the announcements during second period," Dailey says. "They will get little prizes if they get it right, so it'll be nice to be more interactive with the student body."
Health and Safety co-chairwoman junior Megan McDowell said she hopes the student body will be more encouraged to avoid drug abuse after Red Ribbon Week is completed.
"Kids need to understand that it's cooler to say no than to do drugs," McDowell said. "People aren't going to want to hang out around you and you're going to lose a lot of friends. It's like you're throwing your whole life away."
Dailey aspires to clear common misconceptions about drugs through the week's activities.
"So many kids don't know the consequences when they're choosing to partake in drug use," Dailey said. "The way the media portrays drugs is taken way too lightly, and we need kids to realize that this is a serious issue."
Leave a Comment
About the Contributor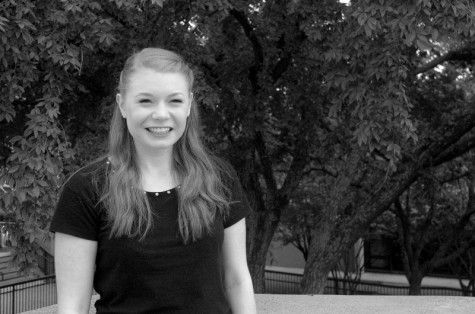 Bethany LaMastus, Staff Writer
Junior Bethany LaMastus is a newcomer to newspaper this year. She joined newspaper this year in hopes of expanding her options, as she is unsure about...