Zea one and only: Teacher nominated for Teacher of the Year
May 14, 2015
Each year there comes a day when teachers are recognized for their dedication to both their students and their job. This past year in October, special needs teacher and former softball coach Cynthia Zea was selected as a nominee for Teacher of the Year. On May 14, the winner will be announced.
"I was absolutely shocked when I found out that I was nominated for Teacher of the Year," Zea said. "Obviously no one thinks they are the teacher of the year, we are all in this together and we all do this for the same reason. We love our students and our jobs, so no one thinks they're going to be better than anyone else — it's a group effort for sure. Just to be nominated was crazy cool."
Zea has been teaching for 15 years and started off working as a teacher for Partners P.E. — a class that allows students to interact with and assist special needs students. She later became the softball coach, but retired last year.
"I've always had a soft spot in my heart for special needs kids," Zea said. "Last year was my first year to be in the classroom full time, so I taught an environmental systems class, an art class, a career class and peer assistance. I love peer assistance because it's where they put students in the special needs classrooms and they work one on one with them."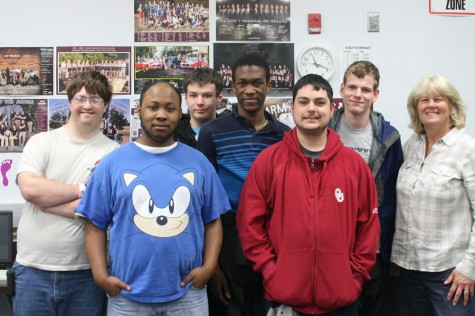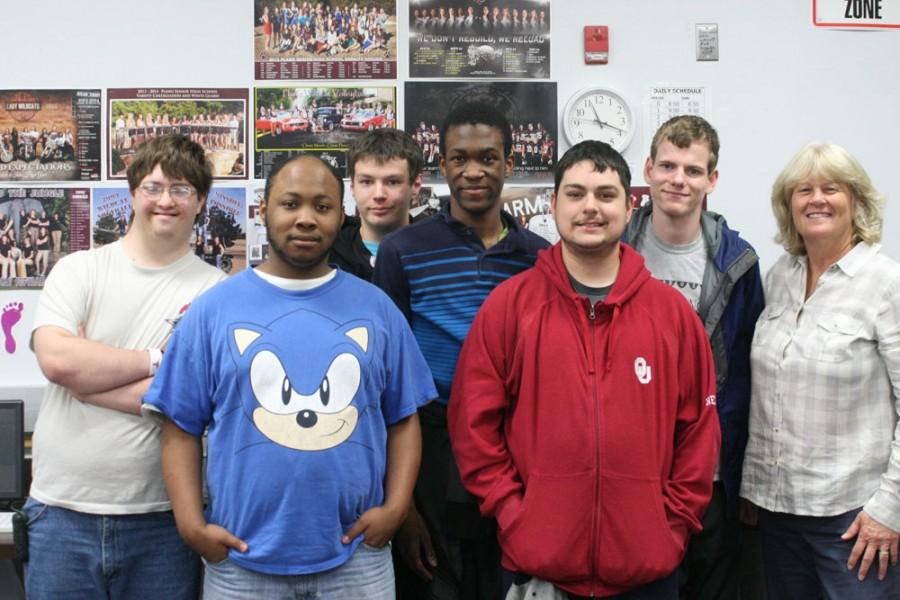 Before nominations are made, teachers are each given surveys to fill out. After the surveys are turned in, a group of previous Teacher of the Year winners vote on the nominees based on the surveys and an interview.
"My interview was not bad at all," Zea said. "It wasn't nearly as intimidating as I thought it would be. The teachers made me feel very relaxed and at ease. I got to talk about my day and that's pretty much it — I just told them the facts."
Zea discovered that she wanted to be a teacher when she was a seventh-grader as a result of teachers she had when she was in middle school.
"I played volleyball and basketball for these two coaches in middle school who were just absolutely hilarious and they made every day so fun," Zea said. "They were having a blast and I thought, 'Oh my gosh, I want to do this,' so I went to school and got a teaching degree."
Senior Kirsten Klein had Zea as a softball coach for her ninth and tenth-grade years, and also had her for peer assistance during her junior year. Klein currently works as Zea's employee at her popcorn store called Legends Popcorn.
"She's actually a really fun boss," Klein said. "Softball coach was her job so she was a lot more intense, but at the store she's carefree and a lot of fun to be around. She's the best boss ever."
When Klein first started her season of softball with Zea, she said that she initially thought well of Zea and enjoyed having her as a coach.
"She's really involved with the kids and you can tell that she really cares a lot about them," Klein said. "Even in softball she took time out of her day to plan what they were going to do. She also makes sure they would have fun during the day and still learn at the same time."
Based off of Klein's two years in softball with Zea as her coach, she mentioned that Zea always seemed to handle situations well. According to Klein, Zea has been a positive influence on her.
"She is definitely a person I look up to as a role model because of the way she handles everything," Klein said. "Coach Z has taught me that there are always things you can do to improve yourself — to always work hard, and treat everyone nicely no matter what they do to you. Coach Z coached for a long time and there have obviously been moments when people disagreed with her, but she was always a good coach."
Special needs math teacher Kim May has been working with Zea for three years. Although Zea has a busy schedule being the lead of the special needs department, May said she has maintained a strong relationship with the staff.
"Coach Z has a great working relationship with all of us up here in Special Education," May said. "She's very flexible, easy going and funny. She tries to make things fun when things get stressful up here and she always has everyone's back. She's also our team lead and she's a great leader in this department, so she puts out a lot of fires."
Throughout her years as a special needs teacher, May has built a closer relationship with Zea. According to May, Zea is a positive person to be around.
"Coach Z is just a very good, decent, kind-hearted person," May said. "She loves the kids, she loves the students and she's great with the staff. She does a lot outside of school and a lot of work behind the scenes. She deserves it more than anybody. The ironic thing is that she does not like the spotlight so for those of us who know her well are laughing. With that being said she definitely deserves both the attention and the award."