Running to Stanford
September 11, 2015
Senior running back Brandon Stephens has taken the next step in his football career by choosing Stanford University as his next playing stop. Stephens, who made the decision on Sept. 4, took both football and academics into account when selecting the school.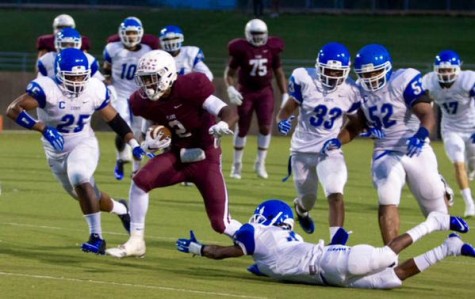 "It's a dream come true to be able to play college football," Stephens said. "Stanford gives me the resources to be able to reach my goals, both athletically and academically."
He attributed the atmosphere on the Stanford campus in Palo Alto, Calif. as the main reason why he wants to be there for the next four years.
"I took two visits to Stanford, and I felt really comfortable with the coaches and players there," Stephens said. "The environment felt like home and it was the best decision that I could have made."
His selection was made from a final list of six schools that offered him a football scholarship, including Texas A&M University and the University of Alabama.
"It was very emotional when I chose the Stanford hat, all the butterflies just escaped my stomach," Stephens said. "It felt like a weight was lifted off my shoulders."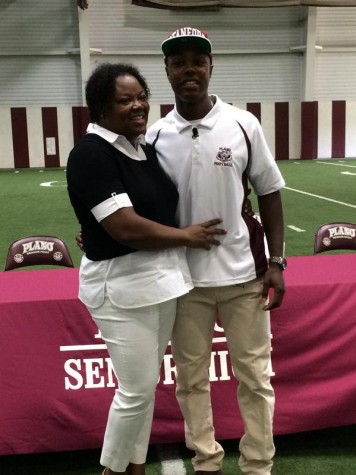 Athletic director and head football coach Jaydon McCullough praised Stephens' ability to excel both on the field and in the classroom.
"I've seen a lot of growth from Brandon in the last four years," McCullough said. "He doesn't miss practice, he doesn't miss weight room days, he doesn't miss class. He shows up every day."
In addition, McCullough envisions a bright future for Stephens once his high school career comes to a close.
"I think he will play right away and be tremendous at Stanford," McCullough said. "I'm looking forward to what he does at the college level."
With the decision now behind him, Stephens plans to give his final year of high school his full attention.
"I'm glad that I got it over with early on, I didn't want to carry this on until National Signing Day," Stephens said. "Now I can focus on having fun during my senior year."