Christmas time, finals time
It is that time you first hear jingle bells. Or maybe it is the first freeze. Or even, Christmas day. No matter what, Christmas starts for different people at different times. Somewhere in between Thanksgiving leftovers and the Christmas parade on TV, Christmas grips our lives and rarely lets us go.
Because Hanukkah, Thanksgiving, Kwanza and Christmas are so close together in time, this time of year is full of holiday spirit. We have heard people say how important Christmas is and how we should feel about it, but when should we have these feelings of good tidings and joy?
I would say year round. We should do nice things and be courteous all year, but it takes a lot out of you to have the nostalgic spirit of the holidays each and every day.
Christmas starts for me on Dec. 1 when my parents bring down an advent calendar, and my sister and I take turns putting up Christmas icons on the tree, one for each day. Those days in elementary school, Christmas gradually seeped into our childish, no cable TV lives. Back then, the end of the semester brought free days, extra recess and a test or two.
Now, the entire month of December is gripped with finals fever. Not everyone completely forgets to remember what the holidays are about, but it is very easy to be selfish while studying for finals and get caught up in your "own little world." With Christmas commercials appearing practically the day after Halloween, the focus on the holidays is shifted too early. As a kid, my mom used to drag me along with her to Jo-Ann's, a fabric store. On top of being mind-numbingly boring, they would always have holiday decorations for the nearest holiday, sometimes four months in advance. I saw Christmas trees in the store in late August.
"What about Halloween, Mom?" I would ask her. "Why would they have Christmas decorations in August?" She was stumped, so I just decided the staff of Jo-Ann's had nothing better to do.
Do we really need these decorations a month and a half before Christmas? Stores want to move their merchandise, and Christmas is the best incentive for making purchases for other people. It is contradicting to have such a gift giving time with such a busy, panicked season in school.
Buying gifts for loved ones are put on hold while school takes over and it should not. As they are now, finals are worth an entire six weeks. If finals weigh less at the end of the year, there is less stress and more time to spread holiday cheer.
Instead of having finals in December, some schools are having finals in January in the first week students get back. Finals can be used as a review for the previous semester, not as a looming test.  If this happens, we can get our finals back and see what we did wrong, instead of it just being a number on myPisd. If people take winter finals less seriously, the holiday spirit can re-assert itself in the time it counts, and not when it does not.
Once finals are over, Christmas comes quickly and leaves like nothing happened. So stores prepare ahead of time to sell their merchandise. Finals looms over us until we face them, but they need to weigh less overall of our grade. The two major events can coexist in those short weeks. We need to prepare for the holidays and finals but we don't need to prepare months in advance.
Leave a Comment
About the Contributor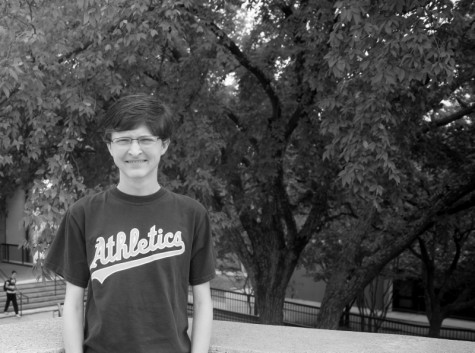 Gabe LaBounty, Staff Writer
A second year veteran of the PSHS newspaper, senior Gabe LaBounty looks forward to honing his writing skills while enjoying another successful year at...