Plano vs. Flower Mound Varsity Football Live Blog – Sept. 26, 2014
To all who have followed us tonight, thank you, and have a good night. Again, the final score is Plano Senior 35   Flower Mound 13.
The Wildcats improve to 3-2 on the season and 2-1 in district play with the win. 
The Wildcats win on Homecoming Night as RB Brandon Stephens runs rampant on Flower Mound to the tune of 4 TDs,
FINAL SCORE: PLANO SENIOR 35   FLOWER MOUND 13 
QB Quinn Waterbury takes a knee and that is the ballgame.
The PAT is then missed and the game should finish with a 35-13 score.
Touchdown Jaguars. RB Jordon Moore pounds it in from 2 yards out, as Flower Mound tack on 6 more at the death.
After suffering a 2 yard loss on 3rd down, the Jaguars are bailed out on a 4th & GOAL incompletion with a pass interference penalty. Now it is 1st and goal from the Plano 2.
Uncertainty has now turned into a high probability of no after Davis unexpectedly receives the snap from his center, with 3rd & GOAL from the 12 looming.
Flower Mound go backwards 5 yards as the result of a penalty, now it is becoming uncertain with 2nd & GOAL from the 7 as to whether or not they will score.
TIMEOUT PLANO SENIOR (3rd and final timeout with 3:32 left in the game)
Logan Davis finally finds success again with the QB draw, as a 22 yard gain positions the Jaguars on the doorstep of the endzone.
FACEMASK: PLANO SENIOR 
Davis turns to Coleman again for 14 yards now as the Jaguars have the ball at midfield in what is in reality "garbage time".
*GAME NOTE: Plano Senior has now scored 35 unanswered points. 
Devyn Coleman picks up 9 yards after catching another strike from Davis, who has played quite well tonight despite the score.
Logan Davis and the Jaguars to take over at their own 22.
The PAT is tacked on, and Plano Senior now lead 35-7 with only 6:29 remaining in the ballgame. 
And there it is, Brandon Stephens again sneaks in from 2 yards out. The Wildcats have this game done and dusted surely.
Brandon Stephens nearly hits paydirt again but comes up just short as he is called out on the Flower Mound 3, a Plano Senior TD is imminent.
Lopaka Yoro dives to the outside to move the chains for the Wildcats, as they enter the redzone of Flower Mound.
Another lengthy run from Brandon Stephens yields the Wildcats another first down as they attempt to grind this game away.
ILLEGAL USE OF HANDS TO THE FACE: FLOWER MOUND
Lopaka Yoro with hard running on the ground to the tune of 5 yards.
Fancy footwork by Brandon Stephens leads to a gain of 3 yards, impressive moves from the Junior.
Flower Mound turns the ball over on downs, Plano Senior takes over at their own 8.
A manic 4th down scramble is futile for Davis and company as he evades a swarm of Plano Senior defenders to finally lob the ball up for an incompletion.
TIMEOUT PLANO SENIOR (2nd charged timeout with 11:48 remaining in the game)
4th & 7 for the Jaguars now after 2 straight incompletions by Davis, potential play of the game coming up here.
END of 3rd QUARTER: PLANO SENIOR LEADS FLOWER MOUND 28-7
Davis finds Freddie Jackson now on the slant route, putting the ball at the Plano 11 yard line as the 3rd quarter ticks down.
The Jaguar offense now has a bit of flow to it with Davis distributing the ball out quickly for chunks of yardage.
Fake punt by the Jaguars comes up sevens as Noble Newton's pass is eventually caught after several deflections by Luke Greenwood, resulting in a Flower Mound first down.
The Jaguars are stopped for a short gain on the QB keeper as well, and a punt will follow.
Logan Davis is back under center for Flower Mound following his earlier injury, with his team still down 21 and facing a near-impossible 3rd & 23.
FALSE START: FLOWER MOUND 
ILLEGAL SUBSTITUTION: FLOWER MOUND
Tyler Brogan is wide left on the ensuing 40 yard field goal attempt and Plano Senior come away empty handed from that possession. 
Austin McKee gets to Waterbury now for the sack, and Plano Senior will attempt the field goal.
Plano Senior now severely backed up after a screen pass to Stephens goes nowhere, 3rd & 23 for the Wildcats at the Jaguar 23.
HOLDING: Plano Senior
Lopaka Yoro's first down run is now wiped off the board for holding.
Brandon Stephens continues his jack-of-all-trades night, now completing a short pass to TE Conley McCabe for a first down.
The Wildcat offense appears almost exclusively to be a direct snap one now, with Stephens and Lopaka Yoro exchanging duties in the shotgun position.
FALSE START: Plano Senior 
Surprise, surprise, its Stephens again who breaks free for a 13 yard gain this time. The Jaguars simply have no answer for his speed and the wide open lanes he is receiving aren't making life easier for the visitors tonight.
TIMEOUT PLANO SENIOR (1st charged timeout with 9:21 remaining in the 3rd quarter)
Brandon Stephens now breaks loose for a 16 yard gain on 3rd down, as the Wildcats continue to move the chains.
2 straight direct snaps to Brandon Stephens yields 7 yards for the Wildcat offense. The O-Line will need a bigger push here on 3rd & 3.
The Wildcat defense holds strong on 3rd down as well and the Plano Senior offense will take over at their own 14 yard line.
Davis hobbles away off the field, his night looks done for Flower Mound.
INJURY TIMEOUT: Flower Mound QB Logan Davis lies on the turf hurt. 
The Wildcat defense is dialing up the pressure right out of the break, as Logan Davis fires 2 straight incompletions for the Jaguars.
OFFSIDES: PLANO SENIOR 
Second half is underway at Clark, Flower Mound to begin with the ball. 
HALFTIME AT CLARK STADIUM: Plano Senior LEADS Flower Mound on Homecoming Night, 28-7. 
Waterbury himself is now sacked for the Wildcats with just over 1 minutes remaining in the first half.
Brandon Stephens is finally stopped for a loss by the Jaguars, but it is negated by a 15 yard facemask penalty on Flower Mound.
Plano Senior take over on downs 
Logan Davis is pressured right from the off on the 4th down call, and he throws it away without even giving his receiver a chance to haul the ball in.
TIMEOUT FLOWER MOUND (2nd charged timeout with 2:22 remaining in the first half) 
Logan Davis only manages a 2 yard gain on 3rd down, and a timeout is called before the Jaguars make a crucial 4th & 8 decision.
OFFSIDES: PLANO SENIOR
2 straight incompletions put Flower Mound in a hole for this upcoming 3rd & 15.
FALSE START: Flower Mound
Flower Mound continue to move the football well as Davis again records a completion for a first down, the Jaguars now find themselves at the Plano Senior 14.
The 2nd Wildcat sack of Logan Davis tonight comes via Connor Welch, who wrestles the elusive QB to the ground for a 3 yard loss.
The Wildcats had Flower Mound stopped on 4th down, but a pass interference call against T.J. Lee give the Jaguars the ball deep in Plano territory.
TIMEOUT PLANO SENIOR (2nd charged timeout with 5:13 remaining in the 2nd quarter) 
Cody Farhat is this time the Wildcat who breaks up the pass, forcing a 4th & 5 for the Jaguars.
T.J. Lee now plays the role of ballhawk for the Plano Senior defense with an impressive diving pass breakup on 1st down.
Said rhythm has just been disrupted with a false start penalty.
The mobile Davis shows his wheels again on 2 straight runs to give the Flower Mound offense some rhythm.
Logan Davis slings the ball out to WR Austin McKee for a first down, and a holding call against Plano will allow the first down pickup to stand.
The Jaguars of Flower Mound receive the ball at their own 14 yard line, with QB Logan Davis scrambling out of bounds for a paltry 2 yard pickup.
28-7 the Wildcats have jumped out to a 3 score lead with 7:46 to go in the first half. 
Again, 1 play is all they need as QB Quinn Waterbury redeems himself with a deep bomb to WR Matt Kirchner, all alone in the endzone for the Wildcat TD.
Plano Senior take over at the Flower Mound 39.
And the Wildcat defense forces the turnover as Cody Farhat plays center-field in the middle of defense to pick off Logan Davis. The INT return, which went for a Plano Senior TD, is called back for a personal foul penalty. 
Another re-kick occurred after Plano Senior was called for offside initially, and Flower Mound will finally take over at their own 27.
*GAME NOTE: Brandon Stephens has scored all 3 Wildcat TDs tonight. 
21-7 Plano Senior now with the advantage with 9:05 left in the 2nd quarter.
And like 1, 2, 3, Brandon Stephens easily scores again from 2 yards out. Touchdown Wildcats.
After a first down gain on 3rd & 4 is penalized for an illegal offensive shift on Plano, the Wildcats get even more yardage on 3rd & 10 as a dump-off pass to Brandon Stephens takes the Wildcats 44 yards down to the Flower Mound 2.
Brandon Stephens continues to get the ball for the Wildcats, as he gains 6 yards on 2 straight carries to set up a 3rd & 4.
Flower Mound follow up that sack with 2 incompletions, as they punt away again on 4th down, this time pinning Plano Senior at the Flower Mound 46.
END OF 1st QUARTER: Plano Senior LEADS Flower Mound 14-7
DB Colten Pusateri gets to the QB just before the end of the first quarter, forcing a 10 yard loss on the sack.
14-7 Plano Senior now with the advantage late in the first quarter. 
More raw speed on display, this time from Brandon Stephens again as the Junior races to the corner and will not be run down, dashing 70 yards to the endzone.
TOUCHDOWN WILDCATS!
The rugby-style punt goes well for Flower Mound and they place Plano Senior back at their own 30 yard line as we hit 1 minute to go in the first quarter.
The Jaguars come up with minimal gains on 3 straight plays, and an illegal formation penalty doesn't do anything to ease their troubles.
Flower Mound will take over at their own 30 following the Plano kickoff out of bounds. Kickers having issues for whatever reason tonight at Clark.
Tyler Brogan adds the extra point, and its 7-7 with 2:26 to go in the 1st quarter. 
Touchdown Wildcats. Stephens explodes through the middle on 4th & 2 to take it 37 yards for the score. Explosive speed and a killer juke move helped make that touchdown. 
Stephens is fed the ball again, but Plano Senior now face a 4th & 3 at the Flower Mound 37.
TIMEOUT PLANO SENIOR (first charged timeout with 3:13 remaining) 
Miscommunication for the Wildcats before the snap.
FALSE START: Plano Senior
The Wildcats pick-up right where they left off though, with Brandon Stephens gaining gobs of yards for the first down.
The Wildcats will take over at their own 34 after their last drive was stopped with the interception on Waterbury's first pass attempt of the night.
The initial Jaguar kickoff goes out of bounds, and Plano Senior has elected to re-kick.
Absolutely electric by Logan Davis there, as he rolled out to the outside and used raw speed to take it all the way. Flower Mound leads 7-0 with 5:01 to go in the 1st quarter.
It does not matter though, as QB Logan Davis picks up the slack on 4th & 2 and takes it 42 yards to the house. Touchdown Jaguars
Trickeration from the Jaguars should have resulted in 6 points there, but WR Thomas Jeffries drops a sure TD after an initial lateral was made to Clayton Johnson. Huge opportunity missed for Flower Mound.
The Jaguars go for it on 4th Down and easily convert with Chase Lembke bringing in the pass for a big gain. Very unfortunate for the Wildcats as the Plano blitz was nearly on top of the QB Davis.
TIMEOUT FLOWER MOUND (first charged timeout with 7:17 remaining in the 1st quarter)
Quentin Morris hauls in a huge catch on 3rd & 5 for Flower Mound, although he is mere centimeters short of a first down.
Davis keeps it himself now on the QB scramble, picking up 7 yards in the process.
The Jaguars move the chains as QB Logan Davis connects with WR Thomas Jeffries for 13 yards.
And all that hard running is erased as QB Quinn Waterbury throws a pass that is easily intercepted by DB Devyn Coleman. Flower Mound to take over at their own 10.
*GAME NOTE: Every single Plano Senior play to this point has seen the ball go to Stephens.
Stephens gets the ball again, this time for a huge gain as he paces himself to the Flower Mound 28 yard-line.
Guess who, Stephens again, as the Junior takes advantage of a large gap in the Jaguar defense to pick up a first down.
Stephens again goes for six yards after catching a swing pass, 3rd & 4 for the Wildcats.
RB Brandon Stephens goes for a minimal gain on the game's opening play.
Plano Senior will receive the opening kick decked out in all-maroon, Flower Mound kick away in white jerseys and navy blue pants
After that brief delay, we are underway at Clark Stadium!
Bizarre delay at kickoff here at Clark Stadium, a Plano Band member has gone down injured….
Kickoff is imminent now at Clark Stadium.
Out come the Plano Senior Wildcats from their tunnel, with a slow, determined walk out onto the field.
The Flower Mound Jaguars have now emerged with complimentary smoke from an inflatable helmet on the visitor's side of the field.
The school songs have both been played for Plano Senior and Flower Mound, kickoff now only 10 minutes away at Clark.
Kickoff is now 25 minutes away for tonight's Homecoming game at Clark Stadium.
Hello all and welcome to tonight's live blog of the varsity football contest between Plano Senior and Flower Mound.
Leave a Comment
Your donation will support the student journalists of Plano Senior High School. Your contribution will allow us to purchase equipment and cover our annual website hosting costs.
About the Contributor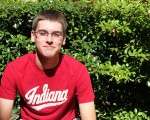 Cameron Drummond, Sports & Social Media Editor
Senior Cameron Drummond serves as the Sports Editor and the Social Media Editor for the 2014-15 edition of the Wildcat Tales. He runs the Twitter, Facebook,...