Unspoken friendship: Horseback riders pursue passion for riding
About 10 years ago, senior Victoria Roberts' mother brought her to a barn in Fairview, and she began doing horse trail rides. Her grandpa raised horses at his ranch where her passion first began with a pony named Jack. She soon learned not to be afraid, and fell in love with the special bond she was able to create with such a large creature.
Now, Roberts balances school, a job and spending three to five hours every day in Parker, TX riding and caring for her Irish Sport Horse, Isabel. In order to balance everything, Roberts must budget her time, including doing her homework before she heads out. She knows she can only stay at the barn until 8 or 9 p.m. at the latest. However, investing so much time in riding has led to inevitable friendships.
"It's like band, choir or orchestra where you make a family of the people around you," Roberts said. "You support each other in the shows and you form a bond with the people at your barn."
Junior Brooke Williams started riding horses when she was 6. She rides at a stable in Aubrey, TX, for four to five hours every weekend, in addition to a 50 minute commute. She has her own horse as well, a 5-year-old named Dakota.
However, before Dakota, Williams had to deal with the loss of her previous horse, Gryffindor, whom she was forced to put down due to cancer.
"He was 25 years old, so he lived a really long time," Williams said. "He was active up until the day he passed away. It was hard for me because our bond was so special and we connected. He was the sweetest horse. He would cuddle with you, just put his head in your arms and do anything you asked of him. I have this bracelet now that says his name on it."
Williams is a competitive hunter jumper, meaning her and her horse jump over hurdles, similar to riding in the Olympics. She competes about twice a month, has placed first 60 times and has received six year-end titles.
"Each show, you get points for each ribbon you get," Williams said. "Over the course of the season, they add all those points up for your division. Whoever gets first, second, third and all the way up to eighth gets an overall title for that year."
Roberts has been riding for 10 years now and is a competitive horse jumper as well. She consistently places in the top four every year she competes.
Since riding can be really expensive, both Williams and Roberts help their parents pay for costs such as vet bills, shoeing, lessons, showing and traveling.
"It can get really expensive, really fast depending on what you decide to do and where you board," Roberts said. "My last barn for full board and showing was roughly about $1450 per month. At my new stables, the cost is dramatically dropped, but I had to get a job to help pay for those kinds of things."
Roberts does not have one specific favorite part about riding, but enjoys being able to bond with such a large animal in complete silence.
"It's kind of amazing the kind of relationship you can build," Roberts said. "You have no way of communicating besides silence, hand movements, body movements and all that great little stuff. You actually learn to do intricate things with a horse that you can't really do with a dog. You can't tell a horse to go sit – they're not going to sit. Honestly, their brain is a size of a walnut. They can only take in so much information. But it's the little things, the bonding experience. Having a teammate that you can't talk to."
Roberts said that learning the techniques her sport requires was hard, but she was able to grow and build upon her skills once she got the hang of it.
"It's like any other sport," Roberts said. "If you're in gymnastics, you learn how to do handstands before you learn how to do a flip. You learn the little, basic stuff first and then you grow."
With any sport comes the risk of injury, and both Williams and Roberts have had experiences falling off horses. However, they were not stopped nor discouraged. In a competition last year, Williams was in for a surprise while riding Gryffindor after she asked for a big distance from the ground to the jump.
"He was older and couldn't take it, but I asked for it," William said. "Gryffindor tried, but we went crashing through and the whole thing just collapsed. It was pretty embarrassing."
When Roberts was first learning how to jump, she was thrown off a pony and spent time in the hospital for a few days.
"You're going to fall off eventually and you just stop counting how many times you fall off," Roberts said. "If you can keep count of the number of times you fall off, you are not learning anything. You need to fall off more. If you're not getting hurt, if it's not hard and you're not being challenged, you're clearly not doing something right."
Riding may not involve a field, a ball or a track, but Williams said it is definitely still a sport.
"We stay out there all day taking care of our horses," Williams said. "There's blood, sweat and tears that go into it. It gets stressful at times and it's not always easy. It's in the Olympics, so how could anyone say it's not a sport?"
Leave a Comment
Your donation will support the student journalists of Plano Senior High School. Your contribution will allow us to purchase equipment and cover our annual website hosting costs.
About the Contributor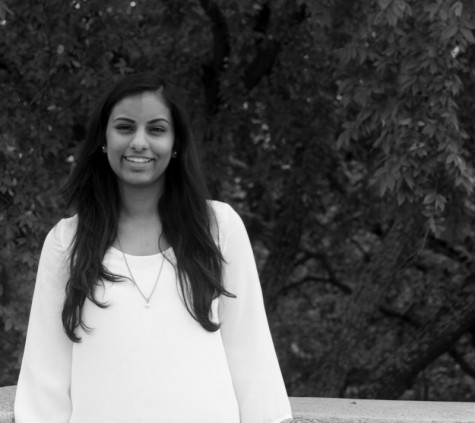 Sonam Benakatti, Managing Editor & Business Manager
Senior Sonam Benakatti loves to both design and write and is fortunately able to do both in her positions as Managing Editor and Business Manager of the...