Matt Keys: Mr. FCA
Keys is a member of the Fellowship of Christian Athletes (FCA). He was the starting varsity quarterback for the football team this past season and said that he will most likely attend the University of Texas at Austin next fall.
Q: What is something weird about you?
A: I hate ceiling fans. I don't like to watch them spin, and I hate when you turn them off because it keeps spinning. If I step on a crack in the sidewalk, I have to walk with one foot on the left of the sidewalk and one foot on the right of the sidewalk to even it out. I can fit my fist in my mouth, and someone else's fist in my mouth — that you'll probably see in the show.
Q: What is your favorite pickup line?
A: You go up to an Aggie and you say, "Does it hurt?" And they say, "What? When I fell from heaven?" And you say, "No when you didn't get into UT?" It's probably not the best way to pick up girls, but oh well.
Q: Who is your role model?
A: My dad, because he embodies the qualities that I don't have, but want to have. He's got the biggest servant's heart and has great work ethic.
Q: If you could bring someone back to life, who would it be, and why?
A: If I could bring anyone back to life, it would definitely be Uncle Ben from "Spider-Man."
Leave a Comment
About the Contributor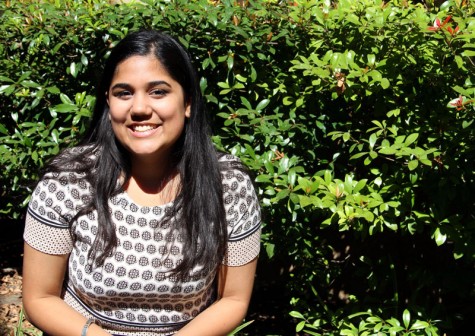 Rose Rana, Staff Writer
Rose is a Kohl's floor associate and spends most of her free time working or doing homework. This will be her second year on the newspaper staff and...