Closet poet: Student rappers describe creative process
As featured on Best of SNO
Inside a bedroom closet lies a microphone, a laptop and tomorrow's outfit. Behind the noise-cancelling blankets and draped over clothes hangers, a music studio is found.
Senior Rishi Patel, under his alias Reggie Poppa, has risen to fame as a local rapper. At a young age, he began writing his own lyrics to different beats but has only recently started producing and publicizing his work.
"I started writing when I was around 9 or 10 years old, but it was all pretty basic stuff – kind of like Dr. Seuss to a beat," Patel said. "I started putting all my best stuff on SoundCloud about a year ago."
Because he does not have a producer, Patel conducts the entire creative process by himself. According to Patel, it comes naturally.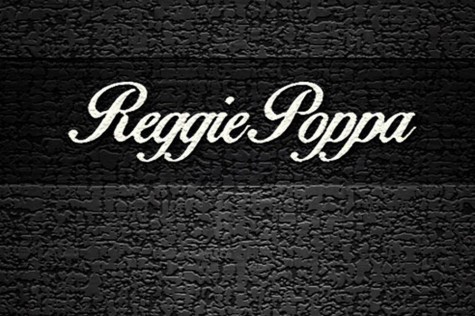 "It all starts off when you hear a beat and it makes you feel a certain way," Patel said. "At that point it all comes out at once, and you can't stop writing because when you come back to it, you won't have the same feelings."
On his SoundCloud profile, Patel features song collaborations with other students including senior Luke Jenison, also known as Traverse. The two have multiple songs available on SoundCloud.
"Collaborating with Rishi was really fun," Jenison said. "It's really awesome being around someone else and doing something you both really like to do. Instead of doing one whole song by myself, we can split it up and collaborate on what we think is best."
Apart from his SoundCloud profile and upcoming EP, "Times New Roman," Jenison said he is most commonly known for his freestyle rap talents.
"I don't even know how my mind comes up with it," Jenison said. "If you roll up next to me in my car, you'd probably be like, 'why is that white boy screaming at himself?' But I'm not, I'm just practicing."
Neither Patel nor Jenison expect to pursue rapping as a career. They said they see it as more of a hobby. Jenison said he often finds himself struggling to make music along with following his regular schedule.
"I wouldn't say that music production gets in the way of school, but it's difficult to fit it in on top of school," Jenison said. "When it comes to working with my producer, Rohan Bhatt, it gets difficult to find time that we're both free to record."
With more than 50,000 plays on SoundCloud, Patel's most popular song, "The Rivalry," was squeezed into his schedule in order to be produced timely – before the football game against Plano West rolled around.
[soundcloud id='170404969′ color='#ff7700′]
"Throughout that week, I had been thinking about doing it because that game is such a big deal here," Patel said. "Once I'd heard the beat, I knew it was going to happen. I wrote it all that Wednesday, then recorded and released it on Thursday."
His addition to the school's spirit did not go unnoticed. According to Patel, he has been welcomed with unprecedented popularity since the game against West.
"Lots of people know Reggie Poppa, but they don't know who I am," Patel said. "It's kind of funny to be recognized as a rapper. I was at a public library one time, and someone just said, 'Hey what up Reggie?' and I thought that was really funny."
Patel said he is reluctant to accept his new-found attention as fame and dubbed the feeling as indescribable.
"Listening to your voice while you're talking versus the voice coming from the speakers is the trippiest thing," Patel said. "Hearing everyone blast 'The Rivalry' after the game was such a great feeling."