Taylor Swift takes listeners back to "1989"
I got into the car, put Swift's newest album "1989" in and turned the music so loud that I couldn't hear anyone or anything but her. I immediately became entranced with the modern style and angelic voice.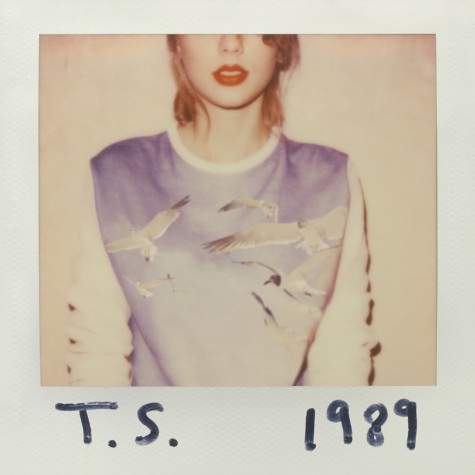 The first of the thirteen songs on the CD is called "Welcome to New York." The song had great lyrics, a fast tempo and an incredible intro. It had a completely different style than her older songs. Through the lyrics of the song, Swift revealed a transition of a singer wobbling between country and pop to a more modern and popular style. I couldn't decide whether I should dance or focus on how excited I was to hear her sing something newer.
The second track of the album, "Blank Space," was one of my favorite songs. This song, like the first, starts off at a fast tempo and amazing rhythm that went straight into the staccato first verse. My first reaction was to sing along, so I was immediately disappointed that I didn't know the lyrics. The chorus was extremely catchy and although I didn't know the lyrics at first, for days after listening to the album I couldn't stop humming the tune. The song embraced the simplicity and deceit of relationships that a majority of youths continuously chase after. Although I had expected her to write about relationships, it was a nice song that was well written.
As the album progressed I ran into track nine, "Wildest Dreams." It was and is my absolute favorite song on Swift's album. As a slower song, the style was completely different than anything I had ever imagined her singing. I immediately thought of Lana Del Rey. My friend, who had similar feelings toward the song, brought to my attention that it sounded a lot like Lana's song "Without You." Stylistically, the songs are very similar. At first I was a little confused and frustrated, but I couldn't help to fall in love the beautifully presented song.
The album was the complete opposite from any of her older albums through its stylistic and rhythmic changes. I loved a lot of her older songs and albums, especially songs from her album "Fearless", but I was beyond impressed with her newest album. I just can't wait for her next one.