Throwing it back: Jazz band hosts annual swing dance
Jazz Band's annual Swing Dance will be held Saturday, Jan. 17. For students that don't know how to swing dance, free lessons will be given in the cafeteria from 5:30 to 6:45, with the dance beginning right after. Tickets are $8 online and $10 at the door. 
"
The dance will be like a throwback to the 40s. "
— Senior Matthew Frerck
The event is called a swing dance not entirely because of the type of dancing, but because of the "swing style" jazz music that accompanies it. The jazz band is made up of students that auditioned to take it as an elective.
"The jazz band is different from the regular band because it's a different type of music," bass player senior Matthew Frerck said. "The regular band plays classical or marches. Jazz music sounds different and uses different instruments."
The jazz band is made up of several different instruments, including trumpets, saxophones, guitars, clarinet, a piano and a drum set to combine for an overall upbeat sound. Back in the 1940s, jazz band, or "dance band," was the most popular genre. People lined up for blocks to get into dance clubs.
"Music is meant for dancing," Frerck said. "The dance will be like a throwback to the 40s."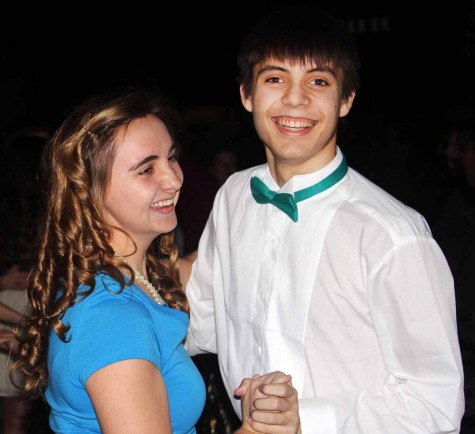 Jazz Band has been rehearsing for the swing dance since September of last year. They will play around 25 songs while friends, family, and faculty dance.
"The swing dance is such a good chance to preform for the community on pieces we have been working on for so long," trumpet player and drum major senior Jacob Diewald said. "We meet everyday during first period, and it's a great way to start off the day."
Frerck said the event will be a culmination of the group's hard work.
"I love being a part of the jazz band because I love making music and playing with other people, it's great to feed off the other musicians," Frerck said. "I've made many friendships through jazz band. I love being a part of something."
About the Writer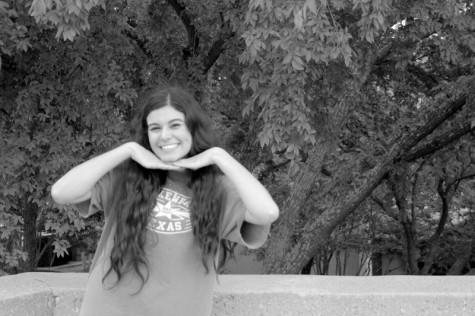 Kelsey Campbell, Staff Writer & Featured Columnist
Junior Kelsey Campbell is new to newspaper this year. She has always enjoyed writing, as it clarifies her thoughts, and journalism has always appealed...