Two Door Cinema Club Releases New Album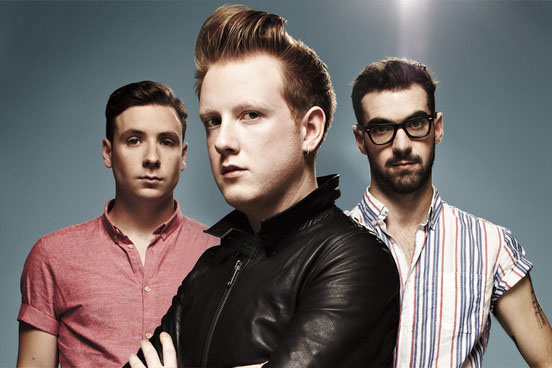 Two Door Cinema Club, an Irish indie rock band, released their ear grabbing third studio album Gameshow with Parlophone Records on Oct. 14.
    Gameshow features 15 songs, including two remixes and one live recording. The band has upped the ante since the release of their debut album Tourist History in 2010 by consistently improving in each new record. Gameshow does not fall short of the high standards the band has set for themselves over the years.
    Previously, the band has stated that Prince and David Bowie are the two biggest influences on their music. This claim is made evident through the pop groove and outgoing lyricism of their music.
    The opening track on the album is titled "Are We Ready? (Wreck)" and immediately sets the tone and expectations for the remainder of the album. This fast paced song about fighting against social norms and consumerist culture doesn't fail at making listeners want to get up and dance. Main vocalist Alex Trimble disclosed that the German word "weltschmerz," defined as a feeling of melancholy and world-weariness, was the inspiration for this song.
    Another ear grabber is the track the album takes its name after. "Gameshow," the fourth song listed on the album, begins with a steady, bopping bass before continuing on to burst into a jiving pop punk chorus. It carries itself with the expressive representation of the ideals of fame, both positive and negative.
    Despite the hype surrounding this album, it does have instances in which it falls flat. A handful of the songs, such as "Ordinary," "Invincible" and "Good Morning" feel more bland and less risky than the music in their previous albums. It appears as if these songs lack the preexisting oomph that originally gained Two Door Cinema Club their fame.
    Additionally, as the album progresses, it feels as though the songs begin to blur and many begin to sound quite similar to one another. Fans and critics have complained that the band is venturing away from their original unique style and vibe.
    It has also been noted that more than a couple of the tracks featured on Gameshow, namely "Fever" and "Je Viens De La," convey a discernible '70s disco energy that some fans have deemed distasteful.
    While Two Door Cinema Club continues to be subtly bashed by harsh critics for their newest release, it has not proven detrimental to the future of the band. Gameshow still scored a rating of 68 percent by Metacritic, gained 4.5 stars on iTunes and has received mostly positive reviews from the general public. Megan Farokhmanesh from Paste Magazine wrote that Gameshow is "not necessarily a step up from previous albums, but rather a brother to them," and that's not necessarily a bad thing.
    Regardless of the upsetting and somewhat unprecedented negativity surrounding the album, it still manages to prove successful in the face of the difficult music industry. Overall, Two Door Cinema Club's Gameshow still possesses quality music and tunes that can appeal to a wide variety of listeners.