New restaurant in Plano attracts anglers around town
This fresh one-of-a-kind restaurant serves flavorful Cajun dishes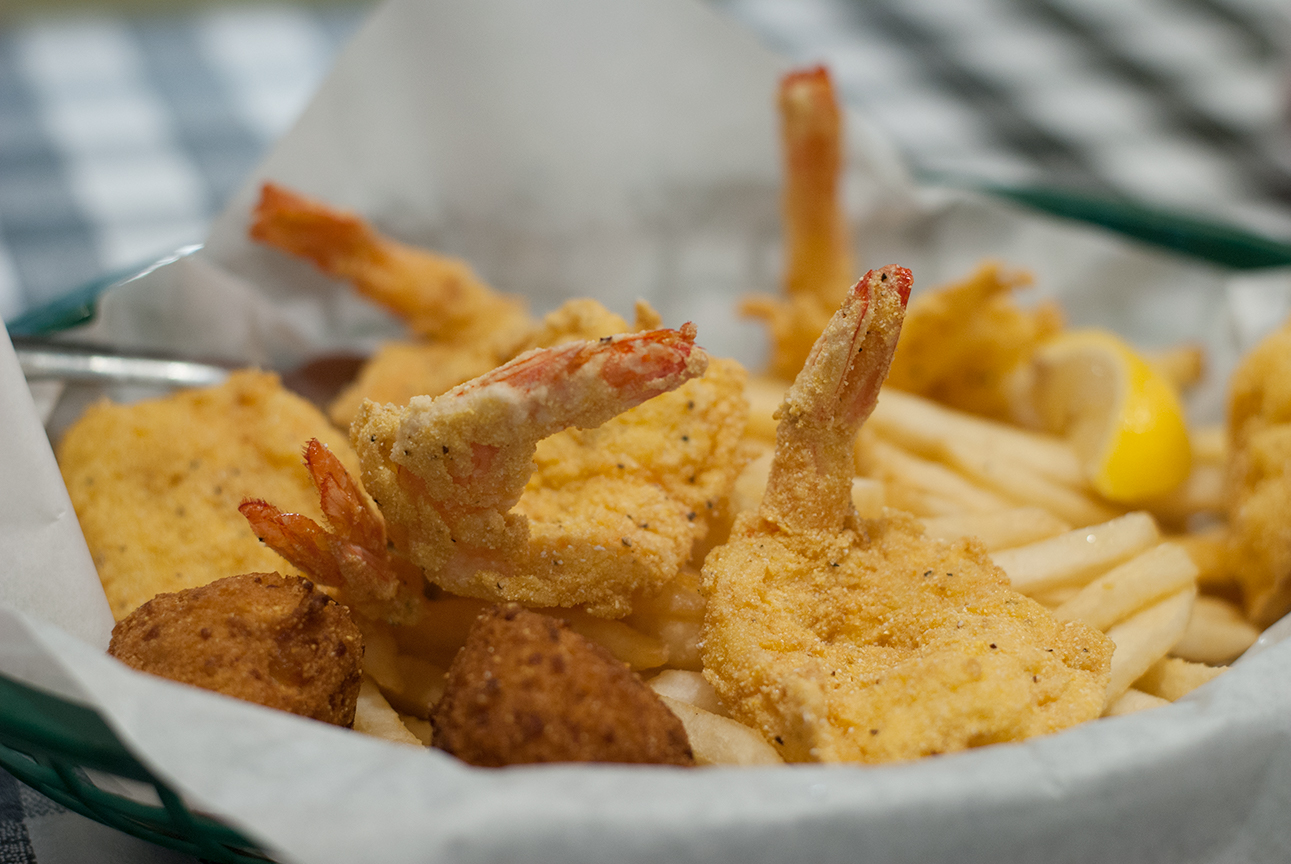 Plano has started attracting new and unique restaurants such as Flying Fish, part of the Heritage Creekside development and owned by restaurateur Shannon Wynne, offers customers an affordable but also tasteful take on cajun cuisine.
    Flying Fish is one of many projects headed by Wynne in north Texas. He has recently been attracted to the natural creek and set up two of his restaurants, Flying Fish and Rodeo Goat, in Heritage Creekside just north of George Bush Turnpike and west of 75.
    "Not often do you come across a running creek in North Texas, but Rosewood presented us with an opportunity to have mature trees and a real creek in their new development and it just seemed like a burgers and fried catfish kind of place," Wynne said.
    Those entering the Flying Fish are greeted with a very large and spacious dining room with a very casual and rustic environment reminiscing an old timey diner.
    Their menu is extensive with options ranging from gumbo and jambalaya, different assortments of fried seafood baskets, and burgers or chicken strips. It's almost intimidating, but after going their many times it offers a new experience with each excursion.
    The prices stay relatively low and change depending on portion size allowing orders to be more tailored to the specific customer. Ranging from $6, for their starters and less decorative dishes, to $12 for their fresher and more complicated ones, the prices are very fair.
    Food comes out quickly and is called through a coaster paging system to allow for easy pickup when the order is ready.
    The restaurant is very casual, thus allowing customers to come in for a quick lunch or dinner without really having to worry about price or attire.
    The seafood tastes very fresh, and on their website Flying Fish will even site where exactly they catch each piece of seafood a customer may order.
    The use of fresh fish makes the quality of eating their immensely better, and the food brighter and cleaner compared to other seafood places.
    Their side dishes were very satisfying, though the classic combination of fish and chips is exuctued in the way expected of any seafood restaurant. Their hush puppies were fluffy and even sweet offering a uniquely pleasurable taste full of depth that isn't often experienced with the traditionally simple fried finger food.
    Sadly, the gumbo was not made to order and just scooped into a bowl, sucking the vigor out of the few shrimp that were in the soup. Though the broth was well seasoned, the abundance of onion attempting to make up for lack of flavorful protein was disappointing.
    Overall, the rustic and casual restaurant is worth checking out and coming back for their extensive menu and their use of fresh seafood, even if some of their traditional cajun cuisine falls short.