Kanye takes audiences to church with his new album
'Jesus is King' album captivates listeners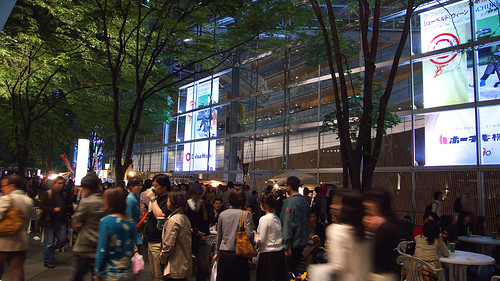 After a long awaited return to the music industry, Kanye West released his ninth solo album, titled Jesus Is King on Oct. 25, to much acclaim from listeners and critics alike.
The album features 11 songs with entertaining lyrics, quality features and masterful production throughout. The project focuses around gospel samples and themes and features West's Sunday Service Choir.
One of the best songs on the project is the short and sweet track titled "Follow God." It shows off West's flow and includes a soulful sample of "Can You Lose by Following God" by Whole Truth which was released in 1969. It is easily West's best lyrical performance because of the speed and timing of his lyrics.
Another excellent song on Jesus Is King is "On God," where West says the reason he is successful is because of his faith. West spits humorous and witty lyrics over a great beat from world-renowned producer Pi'erre Bourne. The production creates a futuristic and enjoyable vibe for the listener and pairs well with West's energetic bars.
"God Is" features West singing about the power of God over a slow beat which sampled a 1979 song of the same name from Reverend James Cleveland and The Southern California Community Choir. The song makes the listener feel like they are transcending upon the heavens because of the slowed sample and West's natural singing as opposed to his trademark autotune.
One of the most unique songs on the album is "Use This Gospel." The beat is hit-or-miss because it sounds like an opened car door, which could either captivate listeners or annoy them. Near the end of the song, Kenny G makes an appearance with a heavenly saxophone solo. The song also features Pusha T and No Malice, who were formerly a rap duo known as Clipse, and they deliver great verses that pair well with the hums and synths of the beat.
West's signature humorous lyrics made a return and entertained listeners once again on Jesus Is King where West raps about Chick-Fil-A on "Closed on Sunday" and fighting the devil on "Hands On."
Jesus Is King marks West's ninth consecutive number one debut on the Billboard 200 Chart and sold 276,000 units in the first we\ek of release. It was also West's biggest streaming week ever.
Upon the release of the album, West announced another project titled Jesus Is Born which is set to release on Christmas and will be a full gospel and Sunday Service album.
West proved that his ability to reinvent himself is still there on Jesus Is King because the album hardly contained any rap, but was still a quality lyrical project.
Jesus Is King provides something unique for listeners due to the focus on Christianity and the cleanliness of the lyrics. The album also establishes West's place at the top of the world of hip-hop once again and solidifies his impressive discography with another enjoyable proj