Pandemic reschedules movie releases
Shut down of movie theaters force long anticipated movies to reschedule releases.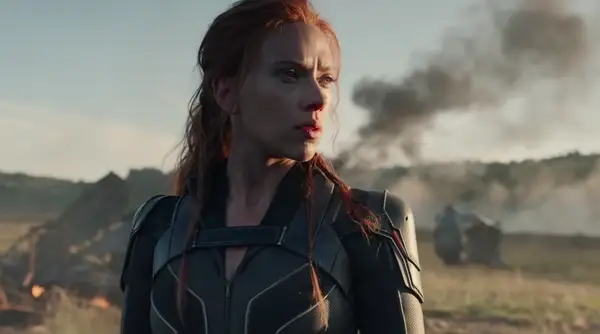 Because of the recent Coronavirus pandemic, many highly anticipated movies have been postponed to later dates, much to the dismay of moviegoers everywhere. However, the time has finally come for many of these films to return to theaters. 
     One of the most highly anticipated movies of 2020 is Marvel's Black Widow, which was originally set to come out in April 2020, but was moved to Nov 6.  Black Widow is directed by Cate Shortland, who is known for her director's roles in Somersault, Berlin Syndrome and short film, Lore. 
     Starring Scarlett Johansson, Flores Pugh, and Robert Downey Jr, it follows the story of Natasha Romonoff, who was given to the KGB at birth and trained to be a highly lethal operative.
     "I think you'll learn what Natasha is afraid of, and I think you'll learn about what parts of herself she's afraid of. You really see her in, like, a pretty broken down place, and she kinda has to build herself back up and pull all the pieces together in this film. It gets kind of gnarly, but good gnarly." Said Johansson in an interview with CNN.
      Fans have waited a long time for a Black Widow solo movie and hope that this one lives up to its hype. 
     Another superhero movie set to release in 2020 is Wonder Woman: 1984, which is due to release on Christmas Day after being set back from it's initial release date in June. It is directed by Patty Jenkins, who has directed other notable movies and tv shows including Arrested Development, Netflix's The Killing, and the first Wonder Woman. 
     In an interview with Collider, Jenkins said, "I want to feel like you're seeing a movie in the '80s. So, we did almost all of our stunts and our fights practically. We flew to locations all over the world. What I loved was, instead of shooting in a stage and doing this green screen thing and then you're hoping for the best in the end, we literally flew all over the world and shot these incredible things, which was a nightmare for [Gal Gadot]."
     Starring original cast members Gal Gadot and Chris Pine, the story follows Wonder Woman as she spars against supervillain, the Cheetah, played by Kristen Wiig. Although Wiig is most known for her comedy roles on Saturday Night Live, she was excited to get this part.
     "I would look around the set and think 'I can't believe I'm in this.'"  Wiig said in an interview with InStyle. Fans are also excited to see Wiig's portrayal of the infamous Cheetah, hoping she's a worthy opponent to Wonder Woman. 
     James Bond is returning in No Time to Die, the 25th James Bond movie since Dr. No, which came out in 1962. Daniel Craig has played the infamous James Bond in the last four James Bond movies, making this one his fifth. 
     Younger generations don't have the same love for the James Bond films as the older generations do, but that may change since Grammy winner Billie Eilish has recorded the new song, "No Time to Die," which will be featured in the film. Taking home four big awards during this year's Grammy Awards, Eilish will be the youngest person in the history of the James Bond films to write and record it's theme song.
       Also starring Rami Malek and Lea Seydoux, No Time to Die is a fast paced thriller in which James Bond has to rescue a scientist who is kidnapped by a villian armed with dangerous new technology. Scheduled to hit theaters in April, it will now be released on Nov. 20. 
     Other notable new releases this year include Free Guy, starring Ryan Reynolds, to release Dec. 11, Soul, a Disney-Pixar animated film set to hit theaters Nov. 20, and West Side Story, directed by Stephen Spielberg and will be released Dec. 18. 
     The pandemic has changed the game of movie watching. With many movies delayed and theaters shut down, audiences have turned to streaming services such as Netflix and Hulu, which are much cheaper and can be watched from the comfort of home. Even big movie companies could go bankrupt, as they need government aid and local support to stay afloat. 
     Going to the movies, however, probably won't completely go out of style. Movie theaters around the country are making adjustments such as reducing theater capacity and closing snack bars to keep audiences safe while they enjoy their movies. There's just something about sitting in a big, dark theater with the smell of popcorn and the vibration of the loudspeakers that's just hard to get at home. 
About the Writer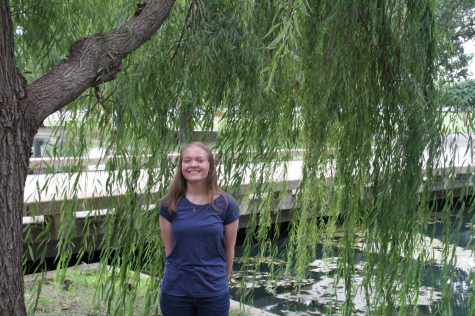 Brooke Burnett, Co-Editor-in-Chief
Brooke Burnett is a Co-Editor-in-Chief for the Wildcat Tales student newspaper. She enjoys reading, writing, and watching movies with her family. She also...