Holiday gift guide for 2020
The most popular gifts to help bring joy to friends and family both online and in person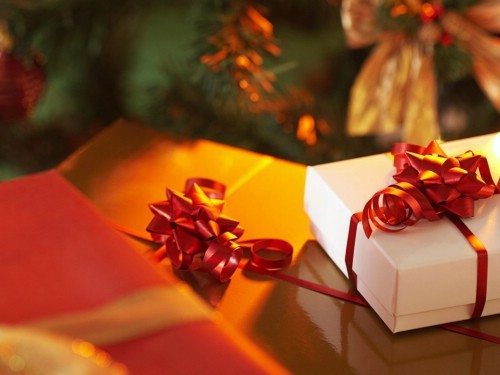 With Christmas being the season of giving presents to loved ones, it is expected that there will be certain gifts that are popular on people's lists this year. 
   As the year 2020 comes to a close, most people end the year celebrating one of the most beloved holidays, Christmas. Although everyone celebrates this holiday differently, giving gifts to loved ones is a common way to share the Christmas spirit. Gift giving can vary from most anything as people's wish lists vary, there are many options, perhaps a homemade gift for your mother? Or maybe a new toy for your nephew? An expensive perfume for your loved one? 
     With the Corona-virus still affecting people's ability to leave their house and shop, many turn to the joy of online shopping to cross off their Christmas list. Amazon, a popular online website which allows you to order practically anything, is where you may find most everything on this list. The practicality and accessibility of Amazon makes it the perfect shopping experience this holiday season.
   As people these days tend to rely heavily on their gadgets, it's not uncommon for people to own an Apple Watch, an IPhone, and Airpods. Conveniently, Amazon sells a 3-in-1 charger to hold and charge all three devices at once, blending efficiency and style. For only $27.92 you can gift your favorite tech-savvy person this affordable charger. 
   When the Revlon One-Step Hair Dryer hit the newest crazed app Tik-Tok, it became an instant success and quickly sold out and became a top seller on Amazon. With extremely high reviews on not only the Revlon site but also Amazon, users have found this product very efficient and useful. the variety of colors the hair styling tool comes in makes it a personalizable gift for anyone. Priced at $41.99, the Revlon One-Step Hair Dryer is sure to be a must have this holiday season. 
   For anyone especially missing home, or maybe a person with extra pride in their home state, Amazon sells state-scented candles sure to hit the top of your wish list. The brand Homesick specially formulates a unique scent for each of the 50 states and sells these candles at a price ranging from $28-35, depending on state. The Texas candle claims to smell of leather,  pine, cedarwood and the rodeo. With the unique scent to each state, these candles are sure to be a sellout this Christmas. 
   Perfect for anyone, Hydroflasks are a popular item to gift for Christmas this year. Hydroflasks is a brand which sells very high quality water bottles, varying in size color and price. Hyrdroflasks claim to keep your liquid cold for up to 12 hours and are perfect for any athlete in your life. Hydroflask also sells mugs, tumblers, glasses, and thermoses of any size making them customizable to anyone you need a gift for. The aesthetic and quality of this brand ensure that the recipient will love their new gift.
   So as horrendous 2020 was as a year, these gifts may help to make the last of the year, the holiday season a little bit more cheerful and jolly!