"On My Block" Season Four Now on Netflix
The final season of the hit Netflix show "On My Block" premiered on Oct. 4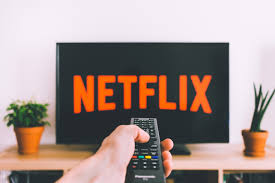 After two years of waiting, fans celebrated the premiere of the fourth and final season of the hit Netflix show "On My Block" on Oct. 4.
     The show first aired on Netflix on Mar. 16, 2018. It portrays the lives of a group of witty teens living in the fictional neighborhood of Freeridge in South Los Angeles. They overcome the tribulations of high school, coming of age, gang violence and even a search for hidden money. 
     With a predominantly Latinx and Black cast, "On My Block" confronts the lack of representation in the TV and film industry. It highlights real issues faced by people living in rough neighborhoods or who are affected by gang-culture.
     In a statement alongside Netflix's announcement of the show, the executive showrunning team said, "Some of the greatest comments we've heard about ["On My Block"] were from fans telling us that they felt seen and represented."
     Sierra Capri, who plays the character Monse, said that she was able to reverse stereotypes this season that were established in previous seasons and in society in general. She described how she had the capability to evolve Monse's personality away from the typical expectations people have created for black women. 
     In an interview with Digital Spy, Sierra Capri said, "I am grateful to the producers for letting me have that freedom and trusting me with the character."
     Though "On My Block" has come to an end, it has been announced that there will be a spin-off to the show titled "Freeridge." This show will follow a different group of teens than the original characters of "On My Block." Most fans have concluded that the four people featured watching the original characters from afar in the season finale are the new characters for this upcoming series. 
     The show's creators said, "As we embark on ["Freeridge"], a more female driven show, we will continue to invest in authentic characters that represent our passionate audience."