Joanne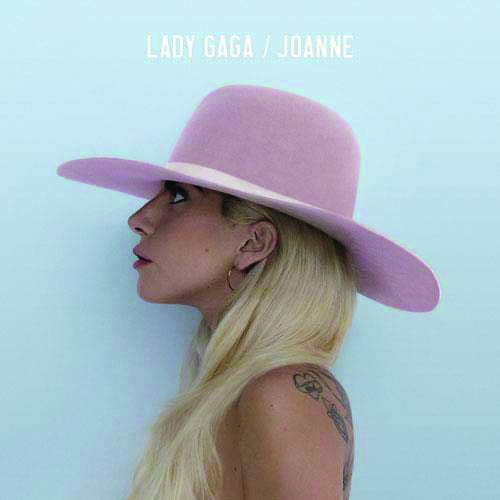 Lady Gaga released her brand new album Joanne on Oct. 21, which takes listeners on an emotional journey with a major stylistic shift from Gaga's previous works.
In Joanne, which was released by Streamline and Interscope Records, Gaga has formed a completely different vibe and musical style. The soft rock album has distinct country roots that are remarkably different from the electropop style of her album The Fame and her hit song "Born this Way," both which brought her to stardom.
Although the musical style is unexpected from Gaga, this album is by no means a let down. The genre fluidity is a brave move from Gaga that makes the album accessible to many different listeners. It is an authentic portrayal of Gaga's new image, which has changed from the crazy, costume-wearing pop singer of 2008.
Gaga named the album after her aunt, Joanne Germanotta, who died at the age of 19 from lupus. The tragic sense of loss is obvious in the album, especially in songs such as "Grigio Girls" and "Joanne."
In addition, themes of identity heartbreak and desire are also present, especially in songs such as "Hey Girl," "Perfect Illusion," and "John Wayne."
Gaga's lyrics reference the rougher parts of life that she has not included in her record-breaking hits like "Just Dance" and "Bad Romance," which were feel-good, happy pop songs.
In "Joanne," Lady Gaga sings a heartwarming ballad to her aunt from the point of view of her father who is begging her to stay alive. In an interview with Zane Lowe from Beats 1, an internet radio station, Gaga described the song as "the true heart and soul of the record." By making art from her tragedy, Gaga was able to connect with listeners who have experienced loss, and she received emotional responses from listeners, such as from those who lost a family member and were able to connect to "Joanne."
However, the party music she was previously known for is not completely nonexistent. One such track, "A-YO," is edgy and upbeat, featuring country instrumentals and a clapping beat. The country influence came from artist Hillary Lindsey, a country singer based in Nashville, who Gaga collaborated with on the track.
The album is intensely revealing of Gaga's personal life and relationships, not only with her aunt and father, but also with her ex-fiance, Taylor Kinney. The celebratory nature of "A-YO" was explained by Gaga on Twitter, where she said that the song was a way for her to "leave all the haters in the dust," including leaving behind her breakup with Kinney.
Themes of romance are further explained in the fourth track of the album, "John Wayne," which is one of the best songs on the album and clearly demonstrates Gaga's new style. The song describes Lady Gaga's desire for a country-type lover who is different from the city men she encounters in New York. The track is a highlight of the album, emphasizing Gaga's vocal prowess and uplifting lyrical nature.
Alongside ratings of 68 percent on Metacritic and 4.6 stars on iTunes, Joanne has received millions of views on YouTube. The album is a fresh and exciting addition to Gaga's list of musical achievements, and deserves all the positive reviews it has received from critics and magazines.
Gaga's use of multiple musical styles allows all listeners to empathize with a record in the track. The album is able to resonate with not only members of Gaga's original audience, but all music lovers who could start to listen to the eccentric, unpredictable pop star.