Terrorizing Dark Hour thrills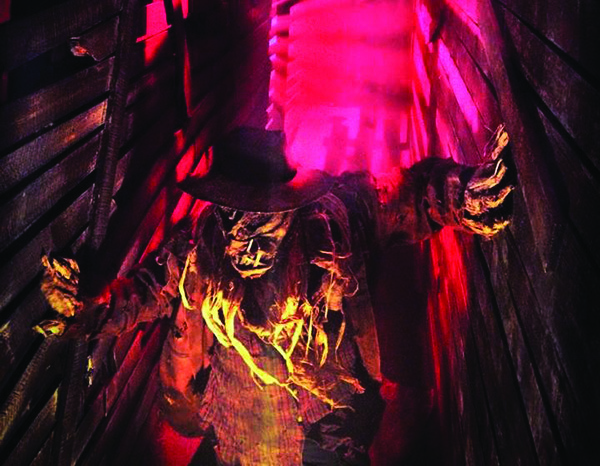 Hang on for a minute...we're trying to find some more stories you might like.
Year-round Plano haunted house worth visit
Visiting haunted houses, like Plano's legendary Dark Hour is one way to prepare for the spooktacular season of Halloween.
Built in 1992, located just off highway 75 and George Bush Turnpike, Dark Hour is a haunted house that is open all year long, but Halloween is definitely their specialty.
Showings wise, Dark Hour will be open on Thurs.-Sun. until the week of the Oct. 31 when they will be open every day until Halloween. On Fridays and Saturdays they will be open from 10 p.m. to midnight, Sun- Thurs. hours are 7 p.m.-10 p.m. and on Halloween night, from 7 p.m. until 11 p.m.
Throughout the year, Dark Hour showcases eight other showings and various attractions based on the months of the year such as Wreck the Halls in Christmas, Love is Blind for February and Saint Patrick's Slay.
This year's Halloween attraction is called Carl's Playground, and it is open now through Halloween night.
Carl Playground's is the shorter attraction from Dark Hour, a pizza parlor theme haunted house that only costs $10.
Or the witches of Coven Manor, the general admission attraction which is $30. Dark Hour is open to all ages. However based on the themes, the recommended ages would be 14 and up but perfect for any and all Halloween buffs.
The price range for general admission is usually $30 on busy nights, which can buy the customer about 25-45 minutes of thrills and scares, though the policy is if the customer does not make it through the house, they do not receive refunds under any circumstances. If any accidents occur, Dark Hour has an EMT on board to deal with the medical conditions.
On the bright side, Dark Hour does provide free parking and allows the customers to wear costumes for the spirit of Halloween. Along with the haunted house, Dark Hour has a shop for merchandise and behind-the-scenes tour, and tarot cards readings.
What makes Dark Hour fantastic and amazing is their props and costumes which they sculpted themselves as well as the animatronics and the actors. During the Halloween season the building casts about 100 actors to fill up every empty space in each room, each actor also has a character backstory.
The actors would be either be in the parking lot or would perform a dance routine on a stage as the customers wait in line to enter, once entering, expect a complete shift of atmosphere in each room.
Flashing lights, animatronic monsters, cold wind blasting, and screams in every corner. Followed with zombies, demons, and clowns crawling on the floor towards at the audiences feet.
"Lots of jump scares and suspense," junior Carly Sensora said.
She takes three other people along with her to Dark Hour almost every year.
"The whole thing is terrifying and scary but the moving tunnel was trippy," Carly said.
The moving tunnel is a long narrow tunnel that as the customers walked through the hallway it moves and turns that make the customers feel as if the floor is shaking.
The moving tunnel is one of the many attractions included in the haunting experience in Dark Hour, and is definitely worth experiencing with a friend or two.
DFW, in general, has various haunting locations; the Screaming Bridge in Arlington, Hells Gate in Possum Kingdom Lake, or The Adolphus Hotel in Downtown Dallas. All are uniquely terrifying, however, Dark Hour is definitely the closest spot that truly celebrates the spirit of the season.
About the Contributors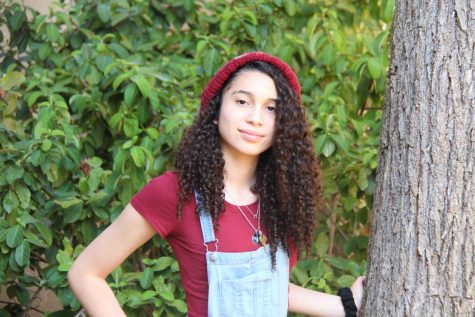 Savannah Anderson, Staff Writer
Savvy Anderson, a senior staff writer enjoys listening to music and studying astrology.She aspires to be a writer or a fortune teller.