Worshipers to gather for annual 'See You at the Pole'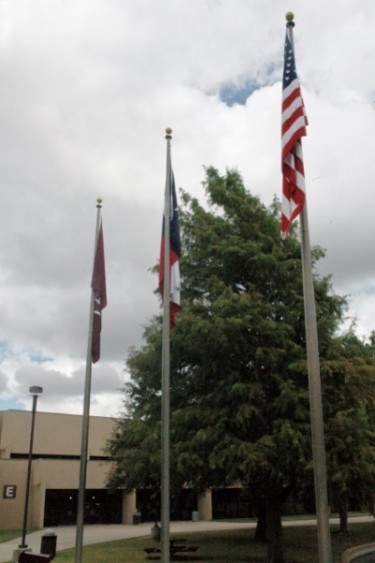 A nationwide student led event that has taken place since 1990 will be held at the flag pole on Sept. 24 at 7:30 a.m. See You At The Pole allows students and teachers to crowd around the pond to pray, sing songs of worship and share their stories of faith. At Plano, seniors Megan Liu, Isabel Chang and Clayton Neider will carry on this spiritual tradition.
"Everyone is welcome, meaning they don't have to be Christian," Liu said. "The event is different because students around the nation are doing the exact same thing at the same time and that's pretty cool."
See You at the Pole occurs annually on the fourth Thursday of Sept. As part of the celebration, students from different backgrounds and ethnicities gather together by a specific flag pole to become one. Last year's event at Plano attracted 40 to 50 people.
"It was really cool because you didn't know a lot of people but we all connected and it felt like God's presence was there," Chang said. "There was most definitely a bond."
Having attended the function last year,  Neider said he has positive memories.
"My favorite thing was seeing a bunch of believers be together in worship, worshiping our Savior," Neider said.
According to Liu, a breakfast of donuts will be provided at the gathering. Liu said she is looking forward to seeing this year's See You at The Pole come together.
"I love jamming to some songs and praying." Liu shared. "I'm just excited to meet new people and gather together."
For more information and updates on See You at the Pole at Plano, join the Facebook event here.