Seniors unfazed by upcoming GPA freeze
As the final six weeks gets closer and closer, seniors work to get their desired grade point average and rank. On April 17, seniors' grades will freeze, finalizing their academic standing.
Despite the finalizing of GPA and rank, most other grading processes will remain routine for the last six weeks.
"It does not impact graduation requirements or anything," registrar Debbie Weiss said. "Grading for the final six weeks and exams will work the same as they usually do."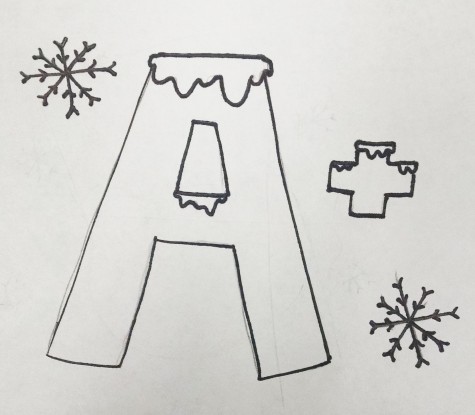 At this point in the year, students are picking up their current mid-year reports and ranks. Senior Simone Patel finds herself unaffected by the freezing grades because of this.
"Luckily, I already sent my transcripts to colleges," Patel said. "Honestly, I think it matters more for the people with the highest ranks, like those competing for valedictorian."
Senior Jessica Hong sees the importance in rank, but is more concerned with what comes afterwards. At this point, knowing her future after high school occupies most of her attention.
"I'm mostly just waiting for college acceptances," Hong said. "After that I can relax more. I was more concerned and stressed last year when I was finalizing the grade point average and rank I would be sending to colleges."
According to Patel, frozen grades can represent a false representation of a finish line for students.
"Freezing grades can certainly lead to slacking," Patel said. "Students need to know that they can't completely throw away their grades because passing and failing still matters. On the bright side, if someone is failing once grades freeze, they can still bring it up. It won't, though, alter their GPA."
For Patel, taking Advanced Placement classes serves as an incentive for doing well. By preparing for the end-of-the-year exams the AP classes present, it allows her to stay on top of her studies.
"The little motivation I have left to work hard is that despite the fact that I won't be taking finals, I still have AP exams that I have to study for," Patel said. "They will really help my future money-wise if I do well on them, so I'm not about to throw hard work away and get a less than mediocre grade on the AP exams."