Once a wildcat, always a wildcat: Seniors plan graduation speeches
Every week brings more anticipation as one of the most significant dates in a student's life approaches. Graduation, which takes place on June 12 at 7:30 p.m. at the Dallas Convention Center, rings in the ears of seniors, taking over the social stratosphere with talks of parties and extra tickets. For seniors Marylin Cai, Samer Amous, Luke Jenison, Aaisha Dossal, I-Chun Lin and Abhinav Sridharan, graduation has a different meaning — a chance to address the class of 2015 for the first and last time.
As valedictorian, Cai will give a speech at the event. According to Cai, she has an idea of what her speech will be over but has yet to put it into words.
"Not many people get the opportunity to address the entirety of the senior class, and I just think it's awesome to be able to give a speech to everyone who's had a hand in shaping our class to be what it is," Cai said. "That being said, I am a little nervous about it. I really want my speech to mean something and I don't want to let anyone down."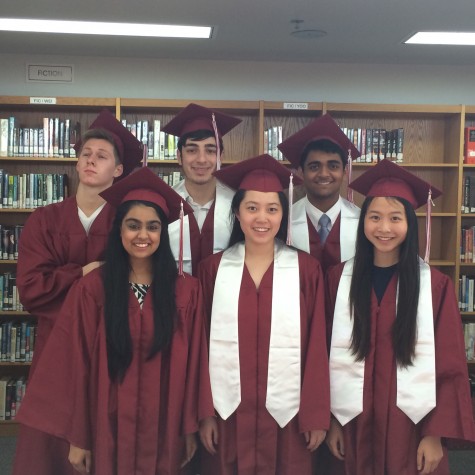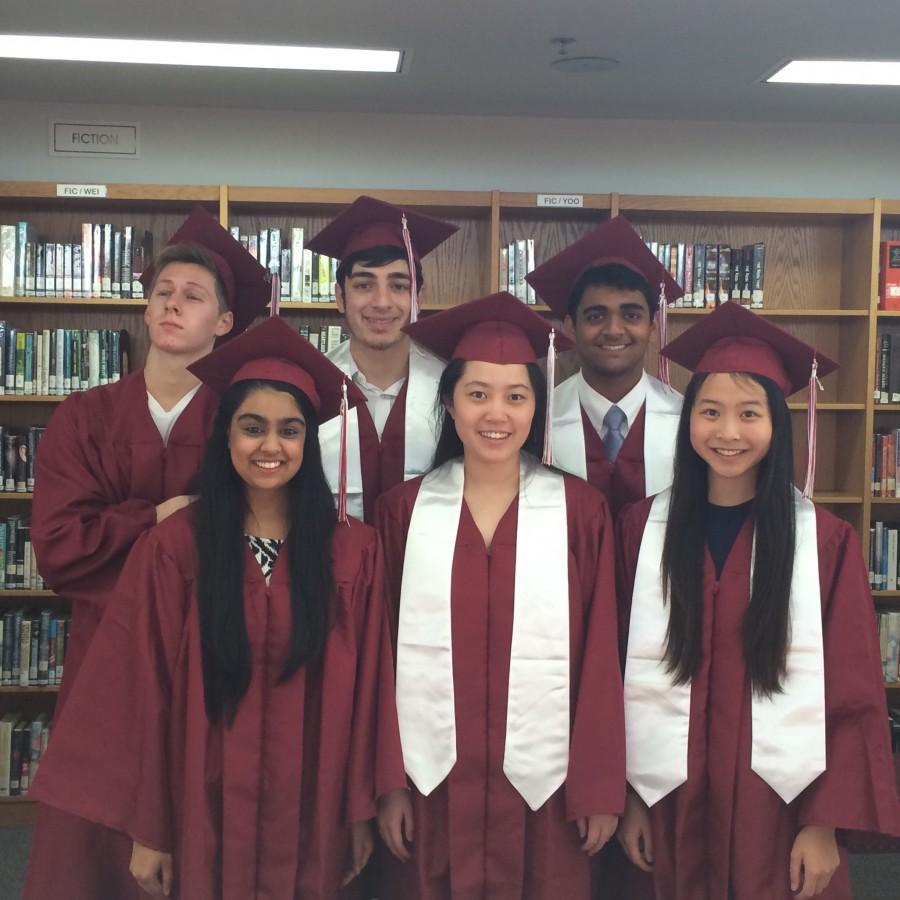 Given the bittersweet task of orating a senior speech, Cai will be one of the six students who will send the seniors off to their next steps.
"I'm not looking forward to the moment in the speech when I look at my peers and it finally hits me that high school has come to an end," Cai said. "Obviously I won't exactly miss everything about high school, such as parting ways with friendships and leaving behind good memories."
Senior Class President Amous was informed well in advance that he would also be presenting a speech at graduation. According to Amous, the speech has been the one thing preventing him from sleeping.
"I can't wait until it's over," Amous said. "It makes me so happy, excited and proud to give that speech but at the end of the day it keeps me up at night. It scares me to death. Many people think I'm not worried or stressed about it, but that cannot be farther from the truth. Nevertheless, it is the greatest honor I have been awarded and I cannot wait to conclude all of our high school careers."
Although the content of his speech will remain a mystery until graduation, Amous has begun the preparation for his presentation.
"The best way I have found to prepare for my speech is just say it over and over again," Amous said. "In different places under different levels of stress to make myself comfortable with the words I will say."
Jenison was given the opportunity to present a speech as a result of an audition on April 28. The judge panel included English teacher Marsha Cawthon, debate teacher Cheryl Potts, speech teacher Sara Zinck and theatre teacher Lance Morse. Jenison wrote his speech during spring break and consistently rehearsed to prepare for his audition.
"I'm not really nervous about giving the speech," Jenison said. "I'm kind of excited about it, but I'm not really looking forward to sitting for three hours. The title is GPA, it stands for Great Parental Advice, and it covers three pieces of advice my parents have given me over the years — Pre-K, to middle school, to now. It takes that advice to those specific situations and relates it to now."
Salutatorian Lin recently learned that she is also going to be presenting a speech at graduation. According to Lin, although she is honored to give a speech, there are some aspects that she is not looking forward to.
"I knew that the salutatorian had to do a speech but I never really thought about it until now," Lin said. "I'm pretty apprehensive and I don't like talking in front of people, and I don't want to be the person to give a sentimental speech that's too long and everyone falls asleep during. I am really grateful for the opportunity because even though I'm not comfortable with it, not many people get the opportunity and it's a really nice chance to represent my class."
Every year, the Student Congress president is also honored with one of the event's opening speeches. This year, Dossal will be given the honor as StuCo president.
"I ran for Student Congress president my junior year, and when I figured out the president got to speak at graduation, I was really excited because my parents have always had the dream for me to be valedictorian and stuff like that," Dossal said. "I knew I would never accomplish that, but being able to be up on stage is really exciting and is making my parents proud."
Like Jenison, Sridharan was one of the seniors who auditioned on April 28 to give a speech at the ceremony.
"My audition went well," Sridharan said. "I found out I got the speech the day afterwards from Mrs. Potts, who also happens to be my debate coach. I was ecstatic because I love public speaking and it's been a dream to speak to my fellow peers and faculty."
As one of the few students given the opportunity, Sridharan wants to savor the moment as he stands to give his speech.
"I'm looking forward to the small moment of silence when I survey the entire school right before my speech," Sridharan said. "I think it's symbolic of how much ambition exists at Plano Senior. I've always had a certain philosophy for life that I have learned to craft and live by, and I'd like others to have the opportunity to hear me out. Graduation couldn't have been more perfect for that."