Vans Warped Tour set for Dallas show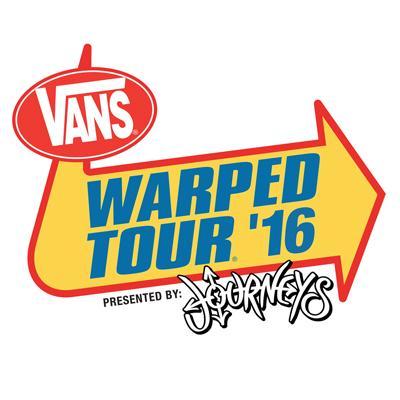 Vans Warped Tour will be coming to Dallas on June 24 at the Gexa Energy Pavilion (located at 1818 1st Avenue, Dallas Texas 75210).
This is a can't miss event with bands like Good Charlotte, American Authors, The Maine, We The Kings, 3OH!3, Sleeping with Sirens, Waka Flocka Flame, and more. There are even opportunities for backstage passes through Music Saves Lives, an organization that motivates people to donate blood through the award of special opportunities in the entertainment industry. The first 100 people to redeem their Music Saves Lives blood donation voucher everyday will receive a backstage wrist band.
To get a better concert experience, Vans Warped Tour now has an app that lets ticket holders know what bands are playing, tips, help with safety, and gives the chance to win prizes. It gives information on when and where one's favorite bands will be playing, where to find merchandise, places to buy merchandise early on, provides  a schedule for the day, and presents an overall better experience.
Vans Warped Tour is a concert festival that has made its way through the United States and Canada every summer since 1995. Kevin Lyman had the original vision for the concert event and got the well-known shoe company Vans to sponsor it in order to make it come to life.
When going it's suggested to bring in a backpack with supplies such as sun screen, a sealed bottle, a homemade snack, a sharpie for autographs, and a charged cell phone. There are some things people will not be allowed to take in, this includes any type of chain, firearms, weapons (knives), alcohol, illegal substances, and recording devices.
During summer outdoor events, it's important to stay hydrated and Vans Warped Tour makes sure concert goers always have water available. When at the concert look for a banner labeled "water," there will be free filtered water stations so that bottles can be filled throughout the day as needed. There will also be places to purchase low priced water if needed as well as places to stay in the shade.
If ticket holders wanted to get things signed by their favorite bands, it's important to stay updated. At the concert there will be a sponsor and vendor area where times will be marked down for both signings and acoustic performances. They'll also keep updates about it on their social media accounts, namely twitter.
Minors who are going should know that they can take in one parent for free. If your parent isn't thrilled about standing in the heat all day, there will be a reverse daycare tent with air conditioning that closes at 6pm every day.
Vans Warped Tour will be an exciting event that not only allows music lovers to see their favorite bands and spend a day having fun, but provides everything from signings, water, and accommodations for parents.