Panel offers students job interview pointers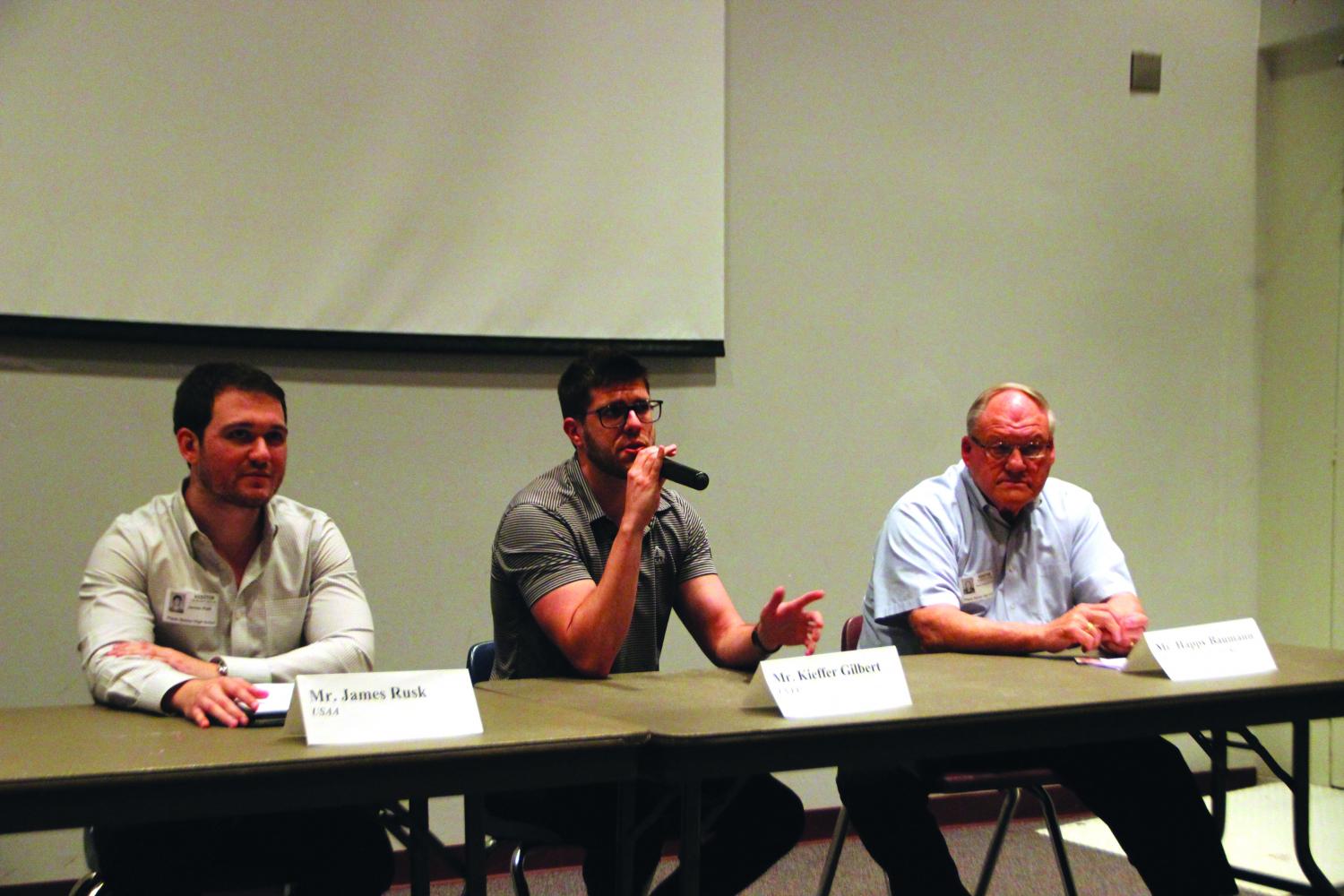 A panel hosted by Neal White for tips and tricks for interviewing featured four guests from various businesses in the lecture hall on April 20.
     "Interviewing is a critical skill that is extremely advantageous to students if it is mastered," White said. "If students excel at that, then their economic incomes will be significantly improved."
   According to White, this was a lesson aimed at teenagers for succeeding in a job interview. He pointed out why students might have trouble with being interviewed and how they can improve from it in the future.
    "I believe that students struggle with body language more than anything else during interviews," White said. "Maintaining good eye contact, speaking loudly and clearly, and having body language that is confident without seeming faked are the biggest things I think students are not good at that they need to be in order to reach their maximum interviewing potential."      
     James Rusk is a business intelligence analyst with USAA and has been employed there since May 2012. Originally, he was only hired temporarily for a 10 week summer internship. After the internship was over, he was hired full-time at USAA. he was fascinated by the cultural impact by USAA as well as their mission to assist others.
    "USAA is centered around serving our military, which is important to me," Rusk said. "Going to work is much more enjoyable when you know that you are helping work towards something that you believe in."
    While Rusk conducts interviews, he mentioned how important is for people to have communication skills and interest in the job.  
    "The amount of detail they give, is telling whether or not they are truly knowledgeable about the topic," Rusk said.
    He also said that the advancement in modern technology does play a role in figuring out who a person is. With the popularity of social media today, young folks have to think twice before posting on social media. When the time comes to search for a job, there will be a day where that furious rant posted over a year ago will come back to haunt someone for the next job they apply for.
    "All of this is archived and saved on the internet forever," Rusk said. "People also tend to forget about the negative things they might have said or posted years ago."
    Kieffer Gilbert also works for USAA as a software integrator and has been employed there for two years. Just like Rusk, Gilbert said he admires their mission statement to assist the military and families of the military with financial services. While other character traits matter, Gilbert looks for self-awareness the most while interviewing a candidate for the job.
    "I would hope people would know themselves well enough to know what their strengths and weaknesses are so that the company can start a foundation with helping this person grow," Gilbert said.
    Out of all the pet peeves that are upsetting to see, Gilbert said that talking about themselves is a specific one that bothers him the most.
    "When they are bragging over being confident and just trying to seem as if they are the best thing to come around."
    In the panel, Gilbert talked about how someone dresses for an interview plays a big role in choosing somebody. In this case, the famous saying, "do not judge a book by character" can slide in this particular situation.
    "It shows how much they prepared for an interview and the time and effort they put into it," Gilbert said.
    Gina Medrano is employed at JSP Management as a human resource manager. JSP Management is a company that owns and operates 22 McDonald's in the area.
    During the lecture, Medrano talked about how an individual could stand out compared to the others by smiling, being honest and showing self-confidence. On the other hand, if someone were to fail by not wearing proper attire, chances are that person would be unlikely to get the job.
    "Not dressed appropriately for an interview is a turn off," Medrano said. 'The lack of interest [for dressing for the occasion] shows their lack of interest in the job."
    Medrano said that being on time is extremely important. Like many other employers, they will show little to no pity for people that are not on time. If one no shows and interview, there's practically no chance of getting another shot.
    "Personally, being late to an interview shows a lack of professionalism," Medrano said. "Everybody is busy, and it is very disrespectful of people's time to show up late or not at all.
    Happy Baumann is the president of Advanced Connections and has plenty of experience of interviewing others. Advanced Connections has been in business for 26 years and installs cabling, cameras and other audio systems. Baumann said that while individuals have the knowledge to get the job, they also need to focus on themselves.
    "Many applicants have the education and the required skills, but they lack the personal attributes to be a good employee," Baumann said.
    Baumann also said how he wants to see the honesty in people and for them to present their true character. The way an individual looks also plays a big part in who they are as well. Dress for the job and or role that is available.
    "The company wants to see the real person," Baumann said. "The interviewer is trying to determine if the person is the right fit for the job and for the company."
About the Writer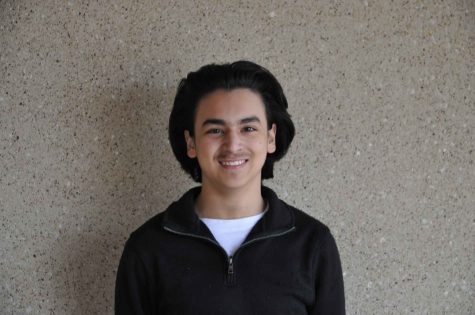 Jared A'Latorre, Staff Writer
Jared A'Latorre is a senior staff writer for the Wildcat Tales. He is in Wildcat Nation and on his spare time he loves to watch sports. Jared hopes to...