Stuco prepares for Stay Day Oct. 27
    Stay Day, an event created and organized by Student Council, is an exciting and unique opportunity for students to enjoy a variety of food sold by vendors by the pond on Oct. 27.  
    "Most people you don't even know exist come together for one day, and it's a lot of fun to see people socialize on campus for once," senior Stay Day coordinator Josie Pizzo said.
    Stay Day is a student led project. They pick the vendors, make all the arrangements for where the trucks will be and secure Jazz Band, Guitar Club or both as entertainment. Each committee in Stuco is responsible to put up some kind of booth for some activity for students to do to make it more festive.
    "I just make sure that everyone's aware of what's going on. I secure who's doing what and then I'll make a map for it, and then the day of, I coordinate set up and take down," Pizzo said.
    Stay Day has been a long standing tradition. The first stay day was set up around 20 years ago in the spring to coincide with Earth Day on April 22. The goal of stay day is not only to have an event to bring all of the students on campus together for lunch, but it promotes environmentalism by decreasing the carbon footprint.
    "The idea was to stay on campus, save the gas and cut down on the pollution," Stuco adviser Steve Leonard said.
    Since then, it's has become a tradition for Stuco to give students an opportunity to get something to eat that they might not normally get at lunch. It also allows them to hang out and have a good time.
    "I normally bring my lunch, so having Stay Day is a treat," senior Ariana Parks said.
    The main attraction of Stay Day is the variety of food provided and this year two new vendors, Nothing Bundt Cakes and Spin Sushi, have agreed to participate.  
    "Panda Express is always big. Steel city pops, providing gourmet popsicles, is always a wonderful vendor," Leonard said.
    Any club or organization can set up a booth to sell items or provide an activity.
    "Since it's three days before Halloween, I'm trying to make all the booths Halloween themed," Pizzo said.  
    Stuco aims to make Stay Day fun and inclusive for all students, which means that they are always open to suggestions. They accept requests through social media or students can talk to any officers or general members.
    Stay Day is not a fundraiser. Stuco does not profit off of this project. Rather, it is just an opportunity for students to break their daily routine and enjoy themselves.
About the Writer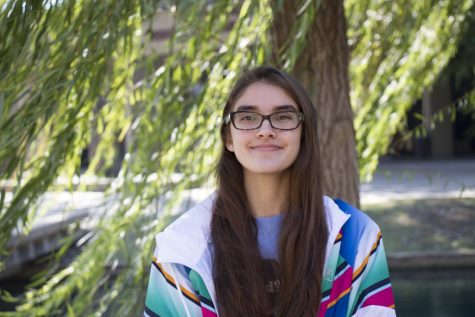 Abigail Thomas, Editor-in-Chief
Abigail Thomas is a senior staff writer on the Wildcat Tales Newspaper. She has 5 dogs and 1 cat and is involved in Habitat for Humanity. She loves to...