Students sport pink to benefit breast cancer
   Plano Senior's Pink Out game is dedicated to breast cancer awareness and for over five years they have been spreading awareness with pink pride.
    From the athletic department wearing pink, to the majority of the student body, Plano has been showing their breast cancer awareness for over 6 years. Planoette director Meredith Walraven started the Plano Pink Out from the idea of her former sorority, Zeta Tau Alpha.
    "We started hosting the breast cancer awareness Pink Out at Plano in 2012," Planoette director Meredith Walraven said. "Zeta Tau Alpha's big breast cancer philanthropy inspired us because some of our Planoette moms that year were Zeta alumni."
    Walraven, assistant director Natalie English, along with Planoette moms, work hard every year in hopes to increase their shirt sales and donations from the previous year.
    "I think it's great that we are selling something that kids are not only going to want, but want to care about the cause too," junior Planoette Lily Ferkany said.
     Each year the campus has increased t shirt sales, and this year is no different, with over 1,100 shirts sold.
    "Between t-shirt sales and a few cash donations at the Pink Out game, the Planoettes will be donating $3,559 to Susan G. Komen on behalf of our Plano school community," Walraven said.
   The women at Zeta have come back every October to help pass out ribbons at the game and do anything they can to help Plano with Pink Out.
    "Some of the Zeta members came to one of our practices, gave us pink ribbons and talked about breast cancer with some of the girls that were affected," Ferkany said.
    By raising awareness throughout campus, students whose families have connections to breast cancer and are suffering can get help from other families within the community.
    "I think it helps for students to show appreciation for someone they have lost or someone who is fighting because so many people are participating and buying shirts," Ferkany said.
    Students showing appreciation throughout campus can encourage others to contribute or even draw an interest to the cause, which can be beneficial to not only the cause itself but the individuals affected by it.
    "Although my grandmother cannot come to football games, I know she would love the awareness that we have on campus," Ferkany said.
    Ferkany said that when she was 11, her aunt and grandmother were diagnosed with breast cancer. While their struggle was devastating and unfortunate, both of them survived. Although her grandmother had it twice and went through chemo and radiation, her aunt's was not as severe.
    "I am really close with my aunt who was diagnosed with breast cancer," Ferkany said. "She always comes to our Pink Out games."
    Families affected by breast cancer can come to the games and participate in the widespread admiration shown by students and staff as they show their pink pride for those who are fighting or have lost their battle.
    "I think it's really good that we have a campus that's really involved especially at the game,"  junior Caroline McKinney said. "It was nice to see the wave of pink in the stands."   
About the Contributor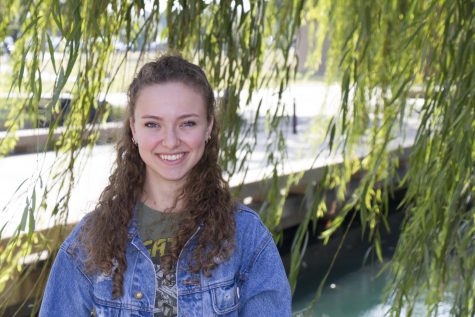 Kelsey Reynolds, Feature Editor
    Kelsey Reynolds is a junior staff writer and feature section editor on the Wildcat Tales newspaper. She loves hanging out with friends and wearing...