Annual health fair gets cancelled
Families in need deprived of services the Plano Health Fair provides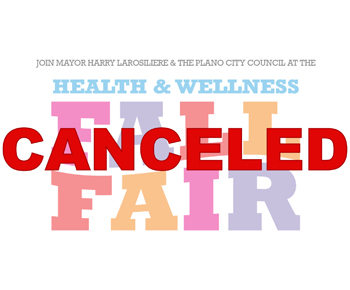 Oct. 17th was supposed to mark the third annual Plano Families First Health and Wellness Fair to help families in need who have faced hardships, however, it was cancelled due to the ongoing pandemic.
The Health and Wellness Fair usually provides health and dental screenings, flu shots for uninsured children, fluoride varnishes for children only, and free school supplies packets to keep children healthy and safe. In addition to this, bubbles, pencils, and other fun items are handed out for the kids to enjoy. A virtual job fair was scheduled for adults looking for job opportunities.
"Our goal is to provide adults and children a fun-filled day while highlighting resources available in the community critical to their well being and success," said Mayor Harry LaRosiliere, in an interview with Plano Families First, concerning past fairs.
However, on Oct. 16, the event was cancelled. Amid the pandemic, Plano has had a total of 4,103 coronavirus cases, with 199 cases currently active.
And concerning the large number of people expected to attend, it was deemed unsafe as of Thursday morning, Oct. 15, even though masks were required for kids three and up, social distancing was to be enforced and other safety measures were in place.
In a press release, the City of Plano said, "[…]The City of Plano remains committed to ensuring the health and safety of our community."
They also help with grants help with grants to help families pay rent. Local charities, like Lifesource Ministries, Collin County Community Action, and centers for basic needs and clothing, also help families in need.
"While we are disappointed that we will not be able to enjoy this health and wellness event, the safety of our residents, volunteers and staff continues to be our greatest priority. We thank Plano residents and all who are involved in this event for their continued patience and understanding at this time," said City Manager Israelson in an interview with Local Profile.
Now, many families who were relying on getting these health services will no longer have this opportunity. Many families have been hit hard by the pandemic and were counting on this fair to get the services they needed. The job fair was also a very critical part of this event considering many adults have lost their jobs due to COVID-19.
There are other resources, however, that Plano families can choose. Collin County has many programs to help families, like the Assistance Center of Collin County, that offer low-income families free food, clothing, shelter and medical services.