State fair stays safe for Texans
State fair goers social distance and are entertained from the shelter of their cars.
Dylan Kinney, Newspaper Sections Supervisor
December 15, 2020
The Texas State Fair welcomed families to their first ever Big Tex Drive-Thru starting on Sept. 25th to Oct. 25th.
Coronavirus has gotten in the way of not only day to day routines, but long lasting traditions. Since March things such as school dances, graduations, even halloween have been cancelled. This can be a very depressing time for some individuals, but luckily The State Fair of Texas has not let this nationwide pandemic ruin their yearly tradition.
"Although much has changed since its humble beginnings, the State Fair of Texas still embraces its roots and preserves the traditions upon which it was built," states the fair runners.
Big Tex, now accessorized with a face mask, stood proud as families drove around the fair to purchase infamous deep fried food, listen to live music, watch mesmerizing car shows and even take photos with the popular landmarks.
Everyone who attended had to wear face masks and stay in their personal vehicle. Though this year attendees couldn't play games and experience the full fair, it was still worth the ticket.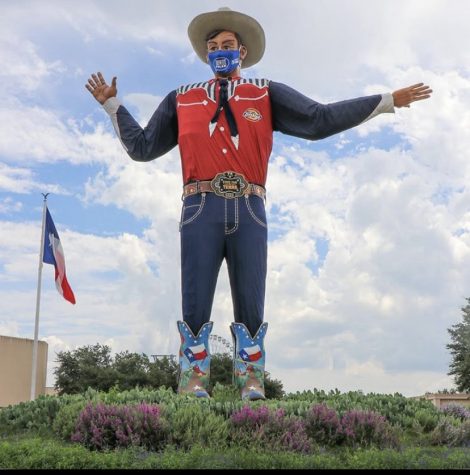 Especially since the money goes to supporting a nonprofit mission to feed families in need in North Texas and to providing scholarships. The State Fair not only gives family an annual fun activity, it helps those in the community.
"Since 1992, the State Fair of Texas has provided more than $24 million in youth auction premiums and scholarships that help students from all over Texas fund their agricultural education," states The Big Tex Youth Livestock Auction program.
The State Fair is providing a virtual experience on their website. There, viewers can participate in activities, contests and even watch live videos of events that took place.
"I cannot express how pleased I was when you all announced an alternate solution to the fair experience," states Fair Fan Jessica Berry, "I had so much fun in the drive fair experience."
In addition, the State Fair is offering their famous Fletcher's corn dogs and mini funnel cakes at any Golden Chick location.
Obviously 2020 has been a complex year. The State Fair of Texas has high spirits for next year as they are already planning the next event.
They have tried to take everyone into consideration as they advise their customers to remain calm and stay safe.
Although the fair is a huge part of Texan fun each year, the organizers' top priority was the health of the state's citizens.
As Big Tex says, "Howdy folks, see you next time!"
About the Writer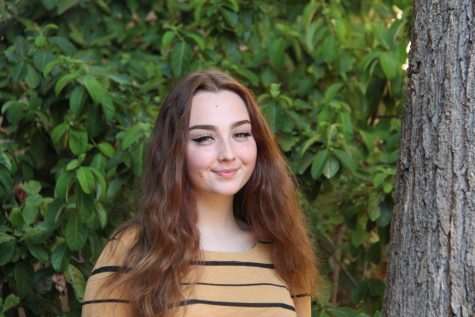 Dylan Kinney, Newspaper Sections Supervisor
Dylan Kinney is a staff writer and a senior. When she is not at school, she enjoys hanging out with friends, cheering on the school team, and journaling.