Op-ed: Why there's hope for Wildcat basketball
Going into the second half of Friday's boys basketball game against Plano West, the Wildcats had a choice to make. Down 8-28 after a dismal offensive first half, the team could choose to keep their heads down – to give up in front of the legion of students who appeared for the cross-town rivalry game. Or they could stand up and fight.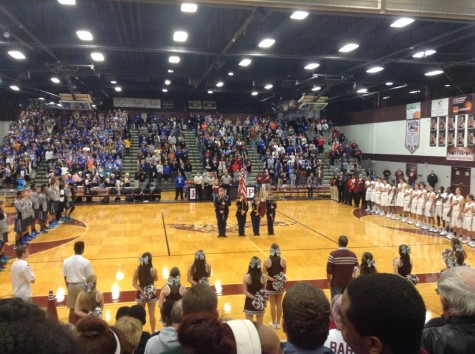 Judging from their 29 point second half, the Wildcats settled on the latter.
While West took the victory 37-57, the game had its fair share of bright spots for the Wildcats, who look to improve their 0-2 district record at Plano East Saturday night. Junior guard Brandon Headroe rallied in the second half, notching 11 of his 13 points in the final two quarters. The defensive presence of junior centers Ryan Evans and Austin Johnson proved promising, especially considering West's overwhelming height advantage. Senior guard and varsity veteran Jason Bardgett made a strong showing as well, pitching in 12 points to lead the team in scoring behind Headroe.
The Wildcats are undoubtedly on a learning curve. Four starters graduated last year, along with most of second-year coach Dean Christian's touted reserves. Virtually the entire junior varsity squad made the move to varsity, giving the team a chance to transfer their cohesiveness to a new level of play. What the team may lack in height or varsity experience can be made up for in ball movement and strong defense, two characteristics that led last season's team to a surprise playoff appearance.
Most of all, the Wildcats must develop the ability to persevere through the tests that district play in 6-6A will inevitably bring. Sure, the team proved themselves competitors at the St. Anthony and Austin Anderson tournaments, taking home first and third place respectively. But now is the time when seasons are made, when teams show what they're made of.
The Wildcats are made of much more than the score showed Friday night. Now is the time to prove it.