Cases of pill popping in pop culture prevail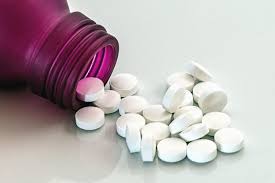 Celebrity abuse of opioids due to mental health issues cause drug popularity
Opioids are becoming increasingly popular as a coping mechanism with celebrities who have mental health issues and other health problems. While the effects are devastating, it is especially worrisome how easy such drugs are to come by and the example being set for young people who look up to them.
It is no surprise to anyone that drugs are widely used amongst celebrities and have been for decades among numerous artists, particularly because they are so easy to obtain with fame.
Jimi Hendrix, Paul McCartney and Whitney Houston are a few well known creators that have relished in their easy access to illegal substances.
On July 24, after a long battle with selfimage issues that ultimately affected her mental state, mainstream singer Demi Lovato overdosed on oxycodone laced with fentanyl. The singer songwriter has been battling with addiction for several years, entering a rehabilitation facility for the first time in 2013 and fighting ever since then. Advocating for mental health in the wake of her own struggles, Lovato was the executive producer of a documentary titled 'Beyond Silence' that delved into individual testimonies.
Most recently, in her heartbreaking ballad 'Sober', she becomes fully vulnerable as she discusses the struggles she has faced getting and staying clean.
"Momma, I'm so sorry, I'm not sober anymore. And daddy, please forgive me for the drinks spilled on the floor." Lovato's words shook the nation with her devastating lyrics and caused yet another impact with her overdose only weeks later.
Many other celebrities, as well as fans, offered their condolences on Twitter and stated their prayers for her speedy recovery, both mentally and physically.
Lovato is definitely not the only star who has struggled with opioids. On Nov. 15, 2017 artist Lil Peep, who battled with suicidal thoughts throughout his career, lost his life by overdosing on fentanyl and Xanax.
The obscure emo rapper had been a mental health activist for years through his music, candidly speaking on even his own battle. "I ain't tryin' to live, pray I die," Peep said in his song 'Pray I Die'.
The rapper had continued to speak on mental health and his grapple with it, primarily focusing on opioids. The drug abuse directly ended Peep's life, but the state of his mental health pushing him to such drugs was the true underlying factor.
Mac Miller is another example of the calamitous effects of inappropriate coping mechanisms to push through a poor mental health state.
The extremely talented rapper, singersongwriter and composer had a problem with extreme drug use as well, opioids in particular, in the wake of his mental instability. Miller has been extremely transparent on his battle to find stable mental health, being especially open with his lyrics.
Many artists organizations have come together and rallied in support for Miller and his family, even creating a festival in his honor called the Festival of Life.
The entertainment community should come together to shatter the over-glorification of recreational opioid use and instead focus on finding positive coping exercises for poor mental health. This will no doubt lower the mortality rate amongst celebrities and adolescents and lead to overall healing.