Instagram hides likes from users
In an effort to increase self esteem, the app will remove likes from the feed.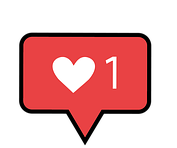 Elizabeth Guerra
October 22, 2019
Hang on for a minute...we're trying to find some more stories you might like.
In some countries Instagram is testing a new format on a select group of people that hides the amount of likes on posts a user does not upload, however, this update is not good enough to impact the whole app.
Instagram posted on their twitter that they want this new update to help users focus on the quality of the pictures and videos, not on the amount of likes. But this update will not help the rising mental health issues that came from it's previous format.
Instagram is running tests in Australia, Brazil, Canada, the Republic of Ireland, Italy, Japan and New Zealand. These tests include a new format for the app that hides the amount of likes from the public; but shows the like amount for the owner of the post and a display for everyone of all the users who liked it.
Reactions have been mixed, some applauding Instagram for taking steps towards a more positive experience on the app. However, negative feedback is still prevalent, popular opinion stating  that they didn't ask for this update and saying that it is excessive. This makes sense because the update is not addressing most of the problems on the app, such as cyberbullying in comments and through direct messages, the addictiveness of the reminder for a like, or the feeling of isolation when friends post a picture without a specific user.
Also, being an influencer on Instagram is now a legitimate job. Getting paid and the amount of money for sponsorships can depend on an influencers like count.
When the like count is taken away, reasonable ways to show the amount of activity on each post will disappear. The process for influencers then becomes longer and harder, leading to brands looking for easy advertising on different social platforms.
Then, if brands leave the app, influencers will lose jobs and be left on the side of the road. So instead of  helping, this update will hurt the influencers that make money on the app.
This is important because many influencers have gained a large fan group who genuinely care about them. Such as Chiara Ferragni, who has 17.5 Million followers. Many of her fans would be upset if Ferragni left the app. Influencers also have a big affect on our society, they cause trends in fashion and beauty. Many are political advocates as well, and spread awareness about major issues on their pages.  All of this is important to the users of Instagram and everyone else living with them, but if influencers stop posting, it will all go away.
In modern society, social media has taken up everything people do. The number of social media users in the U.S. in 2018 is 243.6 million, compared to the approximate 327.2 million people living in the U.S. This is why the like count will barely put a dent into the toxic community that is their app.
Even with the new format, Instagram will still show the comment count and with just a press of a button, other users can see the people who liked the post. So, even with the like count taken away, Instagrammers will still find ways to compare themselves to others.
With this update, focus will shift from like count to comment counts and how many scrolls are needed to reach the end of the likers. Instagram is still hurting people's self-esteem, and with this new like format, users will still find ways to judge themselves.
Inspirational posts instead of the flood of sponsored posts, would be a way to create a better app. Another option is putting a reminder before a user posts that the post is valid no matter the amount of likes.
Bottom line is that this update it will only hurt influencers and will not help the teenagers they are trying to benefit.