Student Review: Marvel "Eternals"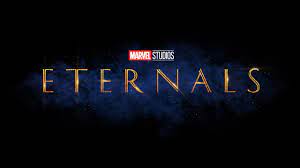 The Eternals are a fictional extraterrestrial race of humanoids appearing in American Comic books published by Marvel Comics in 1976, and now in 2021, they're getting their first live-action movie. On Nov. 5, the Eternals hit theaters and it didn't disappoint. 
      The Eternals are ancient immortal aliens, who arrived on Earth 7,000 years ago from the planet Olympia. They were sent there to protect humans from the threat of Deviants. The movie follows the return of the Deviants and now the Eternals must come together to save humanity once again. The movie travels between the past and present, and shows how the planet Earth came to be and the role the Eternals played in it's creation. 
     There are 10 Eternals played by Gemma Chan, Richard Madden, Angelina Jolie, Brian Tyree Henry, Barry Keoghan, Lauren Ridloff, Salma Hayek, Lia McHugh and Kumail Nanjiani. 
     These actors and actresses have played their characters well, giving us beautiful performances and a great representation of each of the characters. The action of the movie was exhilarating and was different from what is usually seen in the Marvel Cinematic Universe. The story of the Eternals will be changing the MCU storyline in one of the biggest ways we have seen in phase 4.     Eternals was written in a more mature light than what is normally seen in the MCU and director Chloé Zhao does a great job of portraying this. Each character is their own person, she gives each their own story or more so highlights their individuality and how they have become a family. The family dynamic is what gives the story its emotional take, as the story progresses we see how they affect one another and the comedic relief we get from their close-knit dynamic.                    
     The release of Eternals will instill confidence in Marvel fans, that the MCU has not fallen with the Avengers and keeps high expectations for the future