Varsity Girls Basketball: Plano vs. Rowlett Recap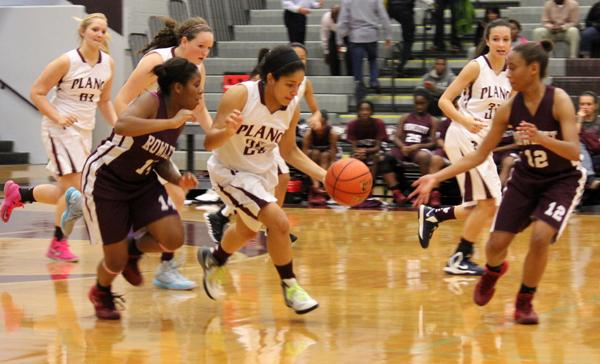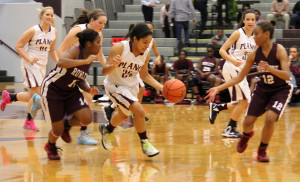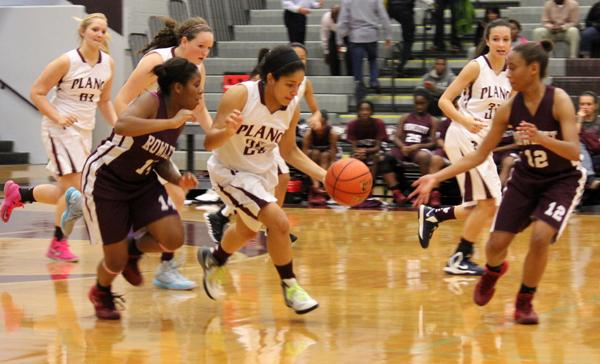 Beginning their 2013-2014 season with a winning record of 1-0, the girls' varsity basketball team won against Rowlett with a score of 57-51.
The first half ended at 32-25 with Plano in the lead. Starting off neck and neck, three pointers from senior Kylee Guthrie and fast breaks from junior Kara Mitchell pulled the team ahead 21-16. Rowlett struggled to fill the gap and the deficit was never less than five for the rest of the half. The twelve made collective free throws allowed Plano to stay consistently ahead.
Though the fouls began to climb in the second half, Plano managed to keep the lead. Rowlett came close with their many chances at free throws and Plano's constant turnovers, but could never get ahead. At two minutes left, Rowlett had begun to catch up with a score of 50-46, but Mitchell, making all six attempted free throws in the remaining time, sealed the win for the Wildcats. Though Rowlett presented a buzzer-beating three pointer in the last quarter, the game as a whole did not end in their favor.