Athletes honored for achievements in the classroom
After a successful season, seniors Brooks Panhans, Matthew Kirchner and Jordan Christian were nominated for the THSCA Academic All State selection.
According to Panhans, the coaches can nominate up to 20 players for the THSCA Academic All State selection that show leadership on the field and diligence in the classroom. The selection is sponsored by the Texas High School Coaches Association and the United States Marine Corps.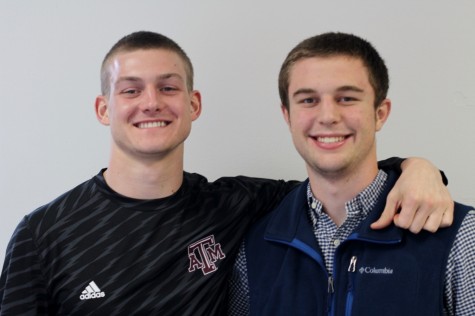 "It's something that's given out through the football coaches every year to guys on the football team who have a certain qualification of GPA, ACT and SAT scores and extracurricular contributions other than football," Panhans said.
Additionally, Panhans received the National Football Foundation Scholar Award from the National Football Foundation by being the most academically elevated football player at Plano. This award also comes with a small scholarship. Panhans said he is glad that he can be seen as being more than just an athlete.
"It feels good to be recognized for academics," Panhans said. "The award goes on my college application, and education is the most important thing. So it feels good to be recognized not only for athletics, but for academics which is more important in my opinion."
Christian said he was happy to be recognized as an athlete that can manage his time with a busy schedule. 
"
We don't do well in the classroom just to exhibit character for this award, we do it because it's the kind of people we are."
— Matthew Kirchner, senior
"I was honored to be nominated for this award," Christian said. "I think colleges would like to see that during high school I was able to balance my time between sports and academics. "
According to Kirchner, he is proud that he was picked for the Academic All State Selection.
"I felt pretty good from seeing who was nominated in the past," Kirchner said. "They were obviously guys of high integrity and it didn't make a difference if they were on the football field or in a classroom. I knew the prestige of this award so it was definitely pretty honoring."
Kirchner attributes his success in receiving this award to his supportive family.
"My family was very proud of me," Kirchner said. "It's an award with academics and character. This was something that obviously we were working towards, but we didn't know we working towards it. We don't do well in the classroom just to exhibit character for this award, we do it because it's the kind of people we are."