On the lane to victory: Bowling team advances to state tournament
In an athletic rich environment like Plano, it's relatively hard for a sports team to fly under the radar while maintaining some level of success. Fortunately for the boys varsity bowling team, that distinction is no longer attributed to them after they qualified for the boys state tournament at Cityview Lane in Fort Worth on March 28 and 29.
Qualifying for the state tournament was a gratifying moment for longtime team members like senior captain Jason Mandell.
"Going back to the state tournament means everything to us, and especially our head coach Luis Benavides," Mandell said. "We had by far the worst record of the eight teams at regionals and no one was even looking at us when we came into regionals."
Despite their lack of recognition at the tournament's outset, Mandell and his teammates surprised many by placing second at regionals to reach the state tournament.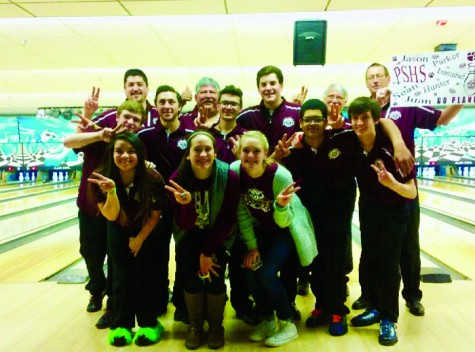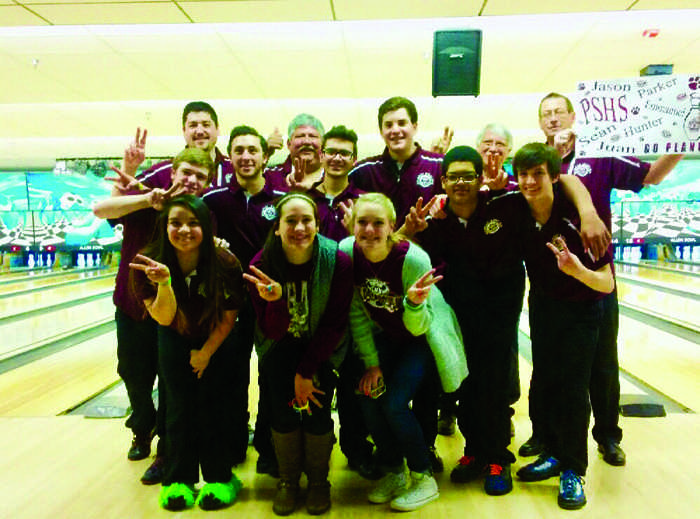 "We definitely practiced harder and we played with a chip on our shoulder in the regional tournament," Mandell said. "This different mindset helped us come in and steal second place. We really proved ourselves."
This run to the state tournament has been all the more unlikely for the team given their regular season performance. The team barely made the regional tournament via a head to head tiebreak advantage over McKinney Boyd, helping the team to finish third in their six school district.
"You get what you put in, and at Plano we try to be our very best thanks to our practice schedule," Mandell said. "We practice around four times a week and we take it seriously so everyone can be better."
Participating in the state tournament, let alone being a member of the team, is something Mandell could not have envisioned himself doing in the past.
"I have always bowled with my family for fun, and one day someone told me to try out," Mandell said. "I did not in a million years think I would make it, but my sophomore year, the first time I tried out I ended up making varsity."
Senior Landon Shea credits being a part of the boys varsity team with making his senior year all the more memorable.
"Being a part of the team during my senior year has been a blast, I wish I had joined earlier," Shea said. "I have made a lot of new friends through bowling and it means a lot to be accepted on the team."
Shea takes his bowling preparations seriously and often exceeds the team average when it comes to practice time at the lanes.
"Personally, I put about eight to ten hours a week into bowling," Shea said. "I practice two hours after school each day at Plano Super Bowl."
Shea will rely upon this habitual practice routine when it comes to his mindset for the state tournament.
"I will approach the state tournament just how I would any other," Shea said. "I focus on doing the best I can at each moment. I try not to think about how I did in the past or the possibility of winning or losing in the future."
Mandell similarly emphasizes the team's need to enter their biggest tournament with the same attitude that they've had all year.
"We are going in with confidence and we are going to be aggressive," Mandell said. "Hopefully, things will fall our way when they need to."