Soccer Player Committed to McNeese State
Hang on for a minute...we're trying to find some more stories you might like.
While many people play sports in high school, not many get the choice of being able to play in college and after, that is something senior forward Mariah Ruelas can say she is proud of achieving.
Ruelas is a young soccer star who has been playing since she was four years old. She has a passion for the game that is undoubtable. It started off as just a hobby and something to keep her busy, but soon turned into a lifestyle.
"I have been playing soccer for about 13 years, since I was about four." Ruelas said. "My parents signed me up for it just to give me something to do, but I quickly found my love and passion for it."
When Ruelas was growing up, she did not really think of how serious soccer was and what opportunities it could provide. However, she soon realized how big of an impact soccer could make on both her life during and after college.
"Growing up, soccer was not really on my mind. I just played because it was what I loved to do." Ruelas said. "I did not start thinking about college soccer until high school, when college coaches started contacting me and I finally understood the seriousness of it."
Ruelas committed to McNeese State University in her junior year, receiving a scholarship as a result of her skill. Once on campus, Ruelas knew it was the college for her. Going through the visit and looking at the team and coaches, Ruelas could not say no to the college.
"When I went on my unofficial visit, it just immediately felt like home. I loved how close everything is; it is a little college town." Ruelas said. "It is also a division one school, so they have a great coaching staff and the girls are amazing, making my decision to commit so much easier."
Ruelas started to attract colleges during sophomore year, despite the majority of players not getting attention until their junior and senior year. Things quickly heated up, and soon, she started to travel and look at college campuses, most of the colleges that invited her were watching her at camps.
"Around sophomore year, I started taking college recruitment very seriously." Ruelas said. "My team would go to showcases, where coaches would see us play and email us if they were interested. I also went to many camps run by college coaches. That is how I found the school I will be attending next fall."
After college, Ruelas wants to keep playing soccer, regardless of where it is. It has been a dream of hers to play abroad, or even domestically, since she was a little kid. However, if she cannot, she is okay with ending her career after college, if that is what it comes to.
"If it is possible, I would love to play overseas. It would be a dream, but regardless, I would be happy and content with time I have to play the sport."
Once college is over, Ruelas plans to travel around the world and explore exotic destinations if she cannot keep playing soccer. She is fascinated by the world, and wants to learn more about the different backgrounds of societies.
"I am really interested in traveling, so hopefully I will take some time to do that after college." Ruelas said. "During college, I want to study abroad and learn about the histories and cultures of different destinations."
Ruelas has made numerous friends that she will always remember because of soccer. Many of her best friends today are people that she has met through soccer.
"I have met a lot of great people through soccer." Ruelas said. "I am still friends with girls I used to play with when I was little, even till this day. Soccer has really helped me come out of my shell and be welcoming and open to others."
Without the right support, though, it is difficult to continue the things you love. Since the beginning, she has had her mom always be there for her as her number one fan.
"Without a doubt, my mom is my number one fan." Ruelas said. "I would not be where I am today without her support."

About the Writer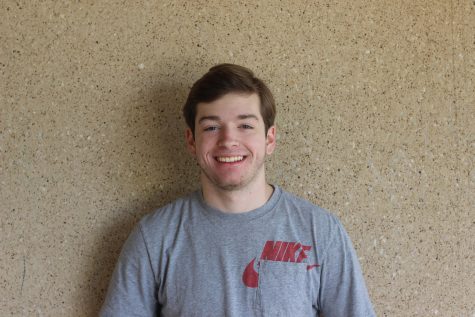 Zack Bridwell, Staff Member
    Zackary Bridwell is a senior staff member for the Wildcat Tales. When he's not working in school or working towards college, he likes to watch...