Track gains another state champion
Hang on for a minute...we're trying to find some more stories you might like.
     Senior Alexandra Headley placed first in shot put and senior Charles Brockman placed second and third in hurdles at the UIL state track meet at the University of Texas at Austin.
    "Finishing first was a great achievement for me," Headley said. "I have worked really hard all year for this."
    At state, the track stars faced tough competition from the top track athletes in Texas, but Headley, who will continue to do track for the University of Minnesota Duluth, was able to compete in shotput throwing the ball 42 feet and 7 ¼ inches to finish in first place.
    Junior Kennedy Blackmon finished eighth in the 200 meter race. Meanwhile, Mississippi State commit Brockman also finished third in the 110 yard hurdles and second in the 300 yard hurdles.
    "It feels awesome to finish top three at state because I know that everything I have worked for paid off," Brockman said. "I have to credit my coaches and family for most of my success."
    In addition to the athletes that placed at state, track also had senior Steffi Jones, junior Cameron Tracy, freshman Bianca Carroccio and sophomore Ashlyn Hillyard compete and place at regionals.
    Jones placed third in the 800 meter race and seventh in the pole vault. Also in the 800 meter race was Carroccio who finished in fourth place. Hillyard finished fifth in the 3200 meter race, and Tracy made sixth and eighth in the 100 meter hurdles and 300 meter hurdles respectively. Overall, the girls track team placed seventh out of about 60 teams that competed in Region I.
    Brockman made it to state by finishing first in both the 110 and 300 yard hurdles. Headley qualified for state by finishing in first for shot put, and Blackmon qualified by finishing second in the 200 meter race.
    "My main focus going into state was to try my hardest and win," Headley said. "I would have been fine not even finishing top three but I managed to finish first."
    Once past regional qualifiers, the runners started to prepare for their routine of going on to state. For Brockman, going to state was not a new occurrence. He has made state each time for his last three seasons.
    "Going to state again this year is a great achievement for myself," Brockman said. "It's the perfect way to end the season."
    However, out of the past two years, Brockman has not finished in the top three in any of his state meets.
    "Even though I didn't finish top three, I am proud of getting top three," Brockman said. "I have pushed myself all year and knew that I was capable of it."
    Coach Tim Eshleman said he noticed that the competition at state is always harder than what can be found at regional meets. Overall, he is proud of how far his kids have come because he has seen the amount of work they have put in.
    "State will always be one of the hardest races for kids because this is where the best of the best race," Eshleman said. "It's not gonna be easy, but there will be great races."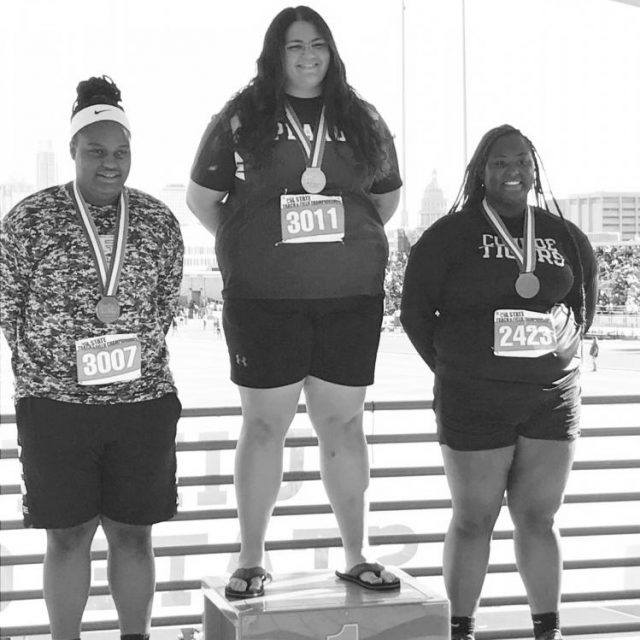 (Left) Senior Alexandra Headley wins her first place medal.
(Photo courtesy of PSHS Wildcat Twitter)

About the Writer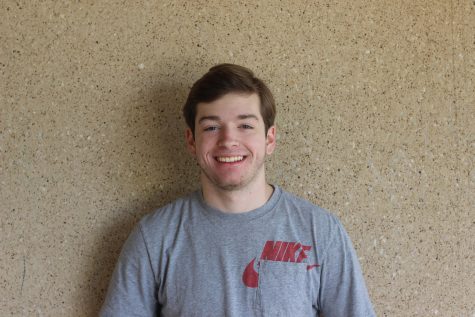 Zack Bridwell, Staff Member
    Zackary Bridwell is a senior staff member for the Wildcat Tales. When he's not working in school or working towards college, he likes to watch...