Antonio Brown Leaves Field After Argument With Coach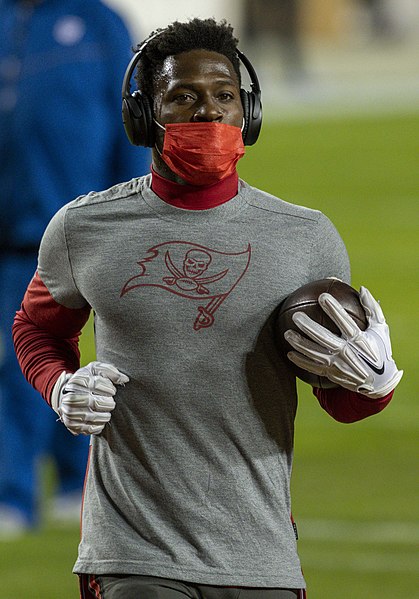 On January 2, during a game against the New York Jets, wide receiver for the Tampa Bay Buccaneers Antonio Brown stripped off his uniform in the middle of the game and proceeded to walk off the field.
     In a confusing situation for teammates and coaches alike, Brown had removed his helmet and shirt while on the sidelines and threw both into the crowd of fans overhead. Afterwards, he made his way towards the tunnel and disappeared into the stadium's locker rooms. It was a shock to all who were watching on both teams.
     "I took a seat on the sideline and my coach came up to me, very upset, and shouted, 'What's wrong with you? What's wrong with you?' I told him, 'It's my ankle.' But he knew that. It was well-documented and we had discussed it," Brown said in an interview with NBC News. "He then ordered me to get off the field."
     As of Wednesday, January 5, Brown was still listed as a player for the Bucs under a medical leave. It is still not known if he will be returning to play again. After his initial statement, neither attorneys nor representatives from the Buccaneers had any statements regarding Brown's comments.
     "It's pretty obvious what happened," Head Coach Bruce Arians said to NBC, "So, you know, he left the field and that was it." When asked further if Brown had stated he was injured, he replied with a simple "No."
     With the end of the season being January 9, the upcoming playoffs will lead up to this year's Super Bowl. With the Buccaneers having a 13-4 record for the season, there is a good chance that they will proceed to the grand finale without their star wide receiver.