Los Angeles Rams Win the Superbowl by 3 Points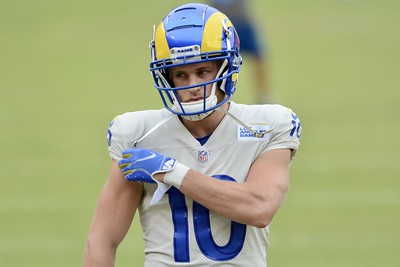 Super Bowl LVI was played this past Sunday of February 13, 2022 between the Los Angeles Rams and the Cincinnati Bengals. The game was a roller coaster of emotions with scores shifting back and forth that untimely resulted in the Rams winning a world title.
     Besides watching the biggest football event of the year, there were many exciting moments that range from the highly anticipated halftime show, breaking the most NFL streamed game record, and a nail biting, down to wire win by the LA Rams.
     The halftime show was on the top of everybody who loves old rap lists. With appearances from Dr. Dre, Snoop Dog, Eminem, Mary J. Blige, 50 Cent, and Kendrick Lamar, everyone who was watching the show was instantly transported back to the 90's. The stage designs and decor added the final touches to the spectacular show. The Featured artists sang some of their most memorable songs and brought the crowd together to fully enjoy the show.
     Super Bowl LVI broke the record for the most streamed NFL game ever, with an average minute audience of 11.2 million viewers across all digital endpoints according to the NBC Sports Group Press Box. 
     After a long year of many covid restrictions, fans were eager to be able to pack SoFi Stadium and cheer on their team live and in person. The number of fans in attendance for last year's Super Bowl was limited to 22,000. This year SoFi stadium held over 70,000 eager fans wanting to be able to enjoy the game in the presence of their favorite teams.
     The game was pretty back and forth for the most part. The Rams took an early lead with a touchdown by Odell Beckham Jr, however, Cincinnati was not far behind when Evan McPherson kicked a field goal to gain three points for the Bengals. Scoring back and forth was the theme of Super Bowl LVI until the fourth quarter when the Rams orchestrated a 15-play, 79 yard drive that resulted in a 1-yard touchdown press to Cooper Kupp. 
     The Rams locked up the win with only 1:25 left in the fourth, all Mattew Stafford had to do was down the ball and the Rams became the winners of the Lombardi trophy.
     Super Bowl LVI was an all around experience to remember. The LA Rams will bask in their glory for the next few months to come, however, you can never take a day off when you have everyone gunning for the title of Super Bowl champions.