Best Buddies/Caring Cats Club involves special education students on campus
It began when one student was inspired to make mums and garters for kids with special needs after she realized that they would not have their own. Eventually, it formed into Best Buddies/Caring Cats, an organization that has one goal – for special education students to break through the walls of social isolation with the help of others students.
This program is now here due to the efforts of senior Vicky Blitshtein.
"The special education students weren't going to know what the mums were and everyone around school would be walking around with them," Blitshtein said. "I didn't even want to have a mum if that was the case."
After making the mums and garters with the help of friends, Blitshtein decided not to stop there. She then formed a group called Caring Cats in order to provide more opportunities for students with special needs. She held events such as a social for them, which many attended.
"The kids loved the social," Blitshtein said. "They made tons of friends and had so much fun dancing."
The following school year, the program Best Buddies wanted to partner with her and build upon what she started. Best Buddies is a sister program to the Special Olympics that encourages one-on-one relationships, pairing typical students with students in the special education program. They are there to ensure that their buddies are having fun and feel like they are a part of the school community.
Teri Kachur, the mother of special education student Julia Kachur and parent advocate within PISD for special education, proposed the Best Buddies program, thinking that it would be a great opportunity.
"Historically, kids in special education tend to be segregated and isolated from their typical peers," Kachur said. "The benefit of the Best Buddies program is that it offers them a social connection to their campus. They develop an authentic friendship and they get to know their likes and preferences."
Blitshtein got on board, and that is how Best Buddies/Caring Cats took off. They recently had their first meeting and were able to recruit close to a 100 students.
The program is international, which means it allows students from one campus to collaborate with other students in the community. There are many events such as an upcoming walk in Dallas, an officer training program and a national conference. It also has a curriculum, which helps the average students learn how to be inclusive with his or her special education buddy.
Special education teacher Cynthia Zea has also been involved in the program.
"I had heard about Vicky's group last year, Caring Cats, because I teach Partners PE and a lot of my kids had received a mum," Zea said. "It was a great thing that she did. The principal introduced me to Best Buddies and we thought, what a great way to take Vicky's vision and combine it with a national organization and make it something that will carry on after Vicky is gone."
Best Buddies/Caring Cats will have many events throughout the year, one being a rally for the campaign, "Spread the World to End the Word," which encourages people to avoid using the term retard. Blitshtein, Kachur and Zea all continue to encourage students to join.
Zea said she hopes the program will benefit not only the special needs students but their buddies as well.
"It's changed my life, purely because working with special needs kids inspires me," Zea said. "It makes me wake up every day and want to be a better person. The Best Buddies program is a way we can spread that feeling."
Leave a Comment
Your donation will support the student journalists of Plano Senior High School. Your contribution will allow us to purchase equipment and cover our annual website hosting costs.
About the Contributor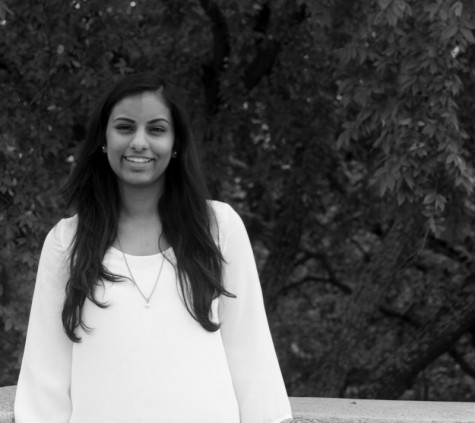 Sonam Benakatti, Managing Editor & Business Manager
Senior Sonam Benakatti loves to both design and write and is fortunately able to do both in her positions as Managing Editor and Business Manager of the...