Reinventing service: Volunteer clubs get fresh start
Students passionate about helping others channel that passion into making mums, helping with daily tasks, or just listening to what special needs kids and seniors have to say. Helping and caring about others is what Caring Cats and Seniors to Seniors are dedicated to.
According to Caring Cats club president senior Carolyn McCrossan, Caring Cats, formerly known as Best Buddies, is designed to help special needs students feel involved in school activities.
"Everyone talks about Plano being a family," McCrossan said. "We try to do anything to keep special needs students from feeling left out of school spirit activities."
Last year, Caring Cats was part of Best Buddies, an international organization that gave the club its name. According to McCrossan, the club has decided to step in a new direction by changing their name and losing their association with the organization.
"I love Best Buddies, but we thought it wasn't really right for us right now," McCrossan. "People in the club needed to pay a lot of fees and we had to do all this administrative work. It really just didn't feel natural so we decided to change back to Caring Cats. We're kind of starting from scratch again this year."
Another club starting from scratch this year is Seniors to Seniors. Senior Simone Patel enjoys helping senior citizens and wanted to start a club dedicated to helping them. Patel said her interest in spending time with senior citizens began when she was on a fifth grade field trip to a nursing home. At the end of the visit a resident gave her a hug.
"All I did was sit there and listen to him talk," Patel said. "It made him so happy."
Patel remembered her experience and decided to start visiting seniors in their nursing homes on a regular basis with the club. Her idea eventually turning into Senior to Seniors. They plan to have their first visit with the seniors on Nov. 6 from 5:30 to 7:30.
"We're going to do activities, different ones at every meeting," senior officer Samar Faiz said. "We want to do activities such as arts and crafts, play games with them. The point is to engage with them."
On the other hand, Caring Cats go to pep rallies, sports games and recently made mums and garters for specials need students to celebrate Homecoming. McCrossan got involved with Caring Cats after being in Partners PE at Vines High School.
"I didn't have room for it in my schedule when I came here junior year, and I was really sad, because I made a lot of friends in there," McCrossan said. "I was walking in the hall and saw this sign for Best Buddies. It was just a feeling of, 'Oh my goodness, I had no clue there was even a club like this.'"
Caring Cats pairs members up with special needs students to help them be involved and a important part of the school. McCrossan's buddy was Julia, who unquestionably opened McCrossan's eyes.
"She couldn't talk, so she would use her iPad to type in things," McCrossan said. "I thought that we weren't going to be able to get very close, because I am such a talkative person and was used to fast pace conversations with my friends."

After being around Julia, McCrossan found that the pair had some things in common and had a lot of fun doing things together.
"I always kind of thought, 'Oh maybe she doesn't know what she's saying to me really.' because she's typing it in,'" McCrossan said. "But then last year, when it was around my birthday, I was talking about how my birthday was coming up. On my birthday, she typed in 'Happy Birthday' without me even telling her. I knew she was really listening."
Faiz shared a similar life changing experience after working at a cancer center for two years and said she remembers the patients telling her their life stories.
"It was so interesting to hear what they've been through," Faiz said. "They have lived through a lot of stuff."
McCrossan's experience with Julia taught her not to make assumptions.
"I always thought I couldn't be friends with someone who couldn't respond verbally to what I say," McCrossan said. "But I was very wrong. I won't be making those assumptions in the future."
Leave a Comment
Your donation will support the student journalists of Plano Senior High School. Your contribution will allow us to purchase equipment and cover our annual website hosting costs.
About the Contributor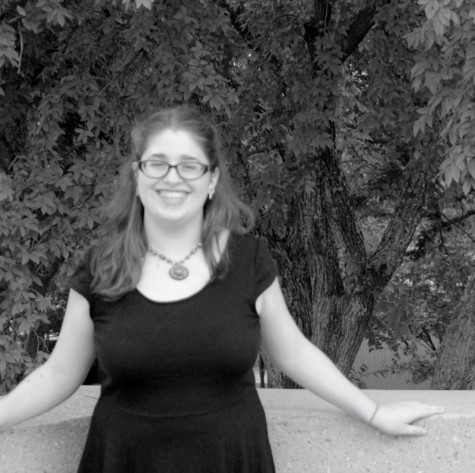 Piper Nowlin, Staff Writer
Junior Piper Nowlin enjoys writing and wishes to experiment with non-fiction writing in newspaper. Her favorite class is English where she can read...