Aspiring artist launches publishing company
Senior Katherine Hinton wants to turn her passion for art and comics into something much more in order to help other artists get on their feet. After partnering up with a friend to start a publishing company, she is now building everything from scratch in order to work her way to the top.
"I actually never really liked American comic books," Hinton said. "I liked foreign books significantly more, but then I found this one by Jhonen Vasquez. I typically wasn't into the superhero thing, I guess, but then I found him and expanded my horizon."
Hinton partnered with her friend, Kurt Dudley, who also had the same ideas and knowledge of comic books. Starting this company seemed to be the most fitting thing for both of them.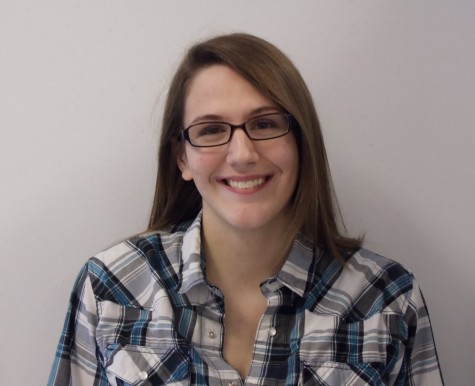 "My best friend, who used to work for Marvel, cancelled his contract and asked if I wanted to start a company with him," Hinton said. "It was a no-brainer from there."
As of now the company is not in full effect as they are still planning and smoothing out the kinks.
"We haven't gotten things 100 percent together yet and we're both saving money," Hinton said. "I'm working right now, and he's in cosmetology school so things are just starting up for us."
Part of the planning process for them is figuring out the company dynamic, as well as staying true to what the company should be about.
"It's not going to be like the usual DC and Marvel comics," Hinton said. "It's going to be for the artists who don't know how to get into the industry. It's going to be for the people who aren't given a chance. It's really hard to successfully get into art, especially today, so we're trying to give people a head start."
Hinton said she is very adamant on the idea that this company is going to be the platform for people who do not know how to get on their feet. It is not only for comic writers, but also for other creative artists as well.
"As of now comics are our focus," Hinton said. "But we're also going to do art books, films and more once we really get into it."
The company is not just a part time deal for Hinton  — she plans on making it into a career.
"This is going to be the center of my attention for a while," Hinton said. "When I get on my feet I'm going to make it a multimillion dollar business, and be at the top. I believe hard work can get me there."