Laying down the law: Law symposium sparks interest in criminal justice
Ella Hunt, Staff Writer & Featured Columnist
December 7, 2014
For the first time in PISD history, an annual Law Symposium was hosted on Dec. 1 in the auditorium. Law enforcement teacher Philip Sanders planned the symposium for months, inviting several representatives in law enforcement careers, such as members of the Plano police department, the FBI, and the DEA.
"The idea behind the criminal justice symposium was just a way of establishing opportunities for my students in the criminal justice classes," Sanders said. "I think it'll be an asset to my students."
Members of the federal, state, and county law departments spoke about their criminal justice careers.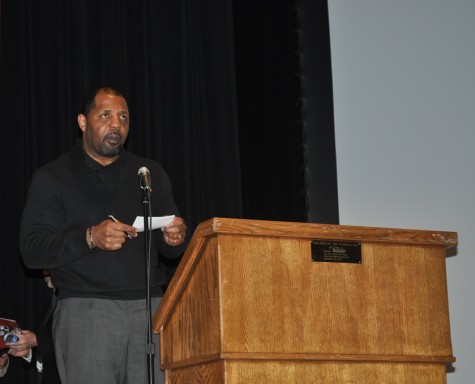 "Each one of the attendees for the symposium gave the students the opportunity to see what it's like to work at the capacity of whatever department or position they hold," Sanders said. "They gave them a brief overview of that position, their experience in that position, kind of things they encountered, and what educational requirements are necessary for a student who is looking to go into that field."
Students from other senior high schools were also able to attend the symposium. Junior Paige Carel attended the symposium with her father, who was a representative speaker from the FBI.
"It's interesting to learn about all the different careers," Carel said. "We got to learn more in depth things about the careers and more about their specific career."
Carel said the information from the symposium was helpful for students looking to go into a criminal justice career.
"We get to know more about the careers we want to be in, like if you want to be in this you have to have "this this and this" requirement," Carel said. "I feel like we should continue to invite other schools and represent more people from the FBI, and have even more than just the Plano police department and FBI."
Fellow attendee junior Kaylie Chase said the symposium was very informative for her since she would like to pursue a career as a criminal mediator or police officer.
"Everything I would have wanted to know, they informed me about," Chase said. "For those who want to pursue a criminal justice career it is extremely beneficial. I also think that other schools should have the chance to benefit from this program."
Although Chase enjoyed the event, she said the symposium could still be improved.
"This was only the first year, but maybe some clips or presentations or examples. Something a little more interactive," Chase said.
Sanders said he hopes that more students from different schools, as well as more law enforcement representatives, will be able to attend next year.
"I think it can only get better," Sanders said. "This is the first time that we have ever done anything like this, so as we grow, we will be able to invite other agencies and get more community participation from other entities. So that my students will learn a lot, it'll be an asset. And that's my goal."
About the Writer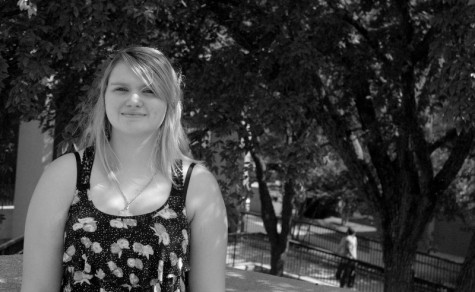 Ella Hunt, Staff Writer & Featured Columnist
Junior Ella Hunt comes to Plano after attending Clark High School her sophomore year. She has grown up with her father and has had to move to five different elementary...