From Plano to Paris: Students win grant to travel France
Paris has gone from dream to reality for junior Juan Arango and senior Jacqueline Doan. Last month, the pair received $1,000 each from the Societe Honoraire de Francais to travel in French-speaking countries this summer.
The Societe is a national honors society that acknowledges French students across America who maintain a consistent and outstanding performance in French language study in America. Every year, the society organizes a contest in which students are asked to write an essay and submit an itinerary of their projected travel plans, letters of recommendation, and their high school transcripts.
Arango plans on taking an eight day long tour of Paris, France, and hopes to spend most of his time in art museums and on the historical streets of Paris. For Arango, the experience will mean something more to him than just immersing himself in a language. As an artist, he said Paris itself will be the experience of a lifetime.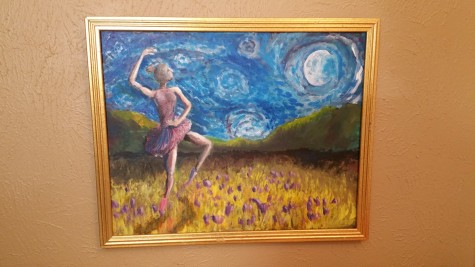 "Paris is the art capital of the world," Arango said. "It has always been some sort of capital. The capital of enlightenment in the 1700s, the capital of modern art in the 1920s, and throughout her history, Paris has been a cultural center not comparable to any other. I think that the city for artists is Paris, no question about it."
While there may be other great artistic cities in the world, like Florence, New York, San Francisco, and Madrid, for example, Arango believes that there is something unique about Paris.
"There is something magical that gives the city an aura of inspiration that hypnotizes visitors into a trance," Arango said. "Nobody will ever discover the secrets of Paris, and it will never be my goal to do so. I simply plan to fall in love with the city and hopefully one day succeed as an artist in its historical streets."
French teacher Jody Lubbers believes the the Societe does valuable work in offering opportunities for travel and learning that otherwise might be financially impossible.
"Both Jacqueline and Juan are self-starters," Lubbers said. "Both are brilliant and focused on excellence. The travel award competition is fairly involved, and many students are not willing to put in the time it takes to go through the application process. The two of them have a stellar work ethic, and that was a key element in their success."
Lubbers believes that the experience will have a great impact on the students' lives in more ways than one.
"I hope that their travels will expand their horizons in many ways," Lubbers said. "I am certain that experiencing a francophone country firsthand will be a valuable educational experience. Talking about French culture is one thing — living it is infinitely more interesting, and it has a greater impact on those who go to see for themselves."