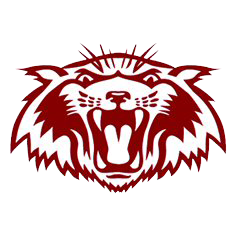 The 2023-2024 school year is starting strong with new leaders in STUCO office. This year's Junior Class President, Maddie Griffith, Senior Class President, Shiv Patel, and Student Council President, Blake Gonzales have already started working hard. All three presidents have separate roles but work together in and outside of school to put together events like Homecoming and Prom.
"As Senior Class President, one of my big projects for the school is prom," Patel said. 
"We [Presidents] all also have an individual project, I'm looking into getting a group of guys together to feed the homeless and collect food." 
Patel was elected by his class at the end of last school year after campaigning against a few other classmates. Patel is excited about football games and school dances, and in his recent life, he has been learning how to DJ.
Story continues below advertisement
"As a student, I'm definitely excited for the football games, but as class president I'm most excited to plan prom," Patel said. 
Patel is already working towards getting prom plans in order even at the beginning of the year. Since Homecoming is coming up sooner, Griffith has begun planning for it alongside Patel.
"As Junior Class President, I get to help speak for the juniors and lead them," Griffith said. "One of my big projects is the themes for homecoming week." 
Griffith went to Clark High School last year, and her older brother is a current Senior, Benjamin Griffith. She was involved in the Student Council back at Clark as well. Griffith was elected just last week, August 22nd. 
"I'm excited to get to experience everything as a junior now that I'm at Plano and I'm just really excited to be more involved in the school and learn more about Plano Senior," Griffith said.
Gonzales is one of this year's Blazer Boys and is similarly excited for football season. His job is to lead the other presidents and the Student Congress members in their separate jobs. After being last school year's junior class president, Gonzales was elected by his fellow members of the student congress.
"I'd say Stuco President is a little different of a role because there's not exactly a single project Stuco President has to do but instead, I have to make sure that all the other projects are running smoothly and bring more projects into Plano," Gonzales said. "I'm excited to help plan and oversee all the projects we have going on and get to know all the new Juniors."