Dylan Gardner says hello to the '60s in debut album
With a Beatles tune and a Beach Boys beat, Dylan Gardner's debut album "Adventures in Real Time" brought me back to the '60s. Well, almost. Gardner makes his mark on the musical world with a groove from the past and lyrics from the present.
Gardner's music certainly is on a different level from what you'd expect from someone so young and new to the business. At 18, he's signed to Warner Bros. Records and has recorded over 100 songs, ten of which appear on the album.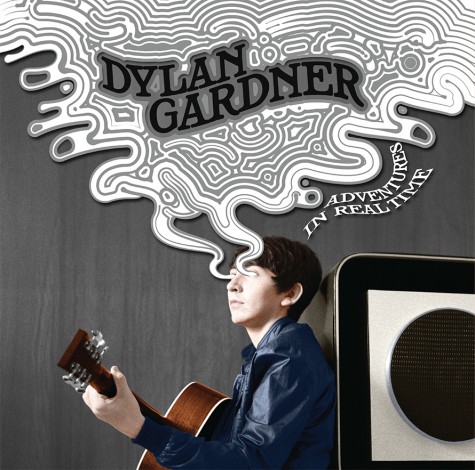 The first track on the album, "Let's Get Started," is like Gardner's "hello" to the world and listeners anxious for some fresh tunes. Gardner's voice itself made me think he was someone from the past, but that quickly changed once I'd really focused on the instrumental and slightly techy sound to the music.
The fifth track is called "I Think I'm Falling for Something" and was co-produced by Gardner's fellow musician John Dragonetti. The song has a very full sound, with bass and drums to add texture to it. The higher notes come at just the right moments and made me hum along to the melody. I instantly liked the instrumental music itself before I knew the words.
The second to last song, "With a Kiss," contrasts with the idea of ending the album on a mellow note. It has an upbeat tempo and lyrics that flowed and made me want to sing along — until I realized I didn't quite know the words yet. Gardner finishes off the album with "Invincible." It was as if he was wishing to hold us all in the moment and keep us there. He certainly does.
In April, Gardner posted a YouTube video of himself performing various snippets of every song on Side Two of the Beatles album "Abbey Road" using different instruments under the hashtag #DylanBrokeUpTheBeatles. While it certainly does reflect a positive throwback to the former hit band, there's something strangely unique about the video and the hashtag itself. After receiving much positive feedback from viewers, it seems to suit him pretty well.
Gardner may seem to be like a young, solo Beatle, but he's much more than that. Although we might not know very much about him yet, his first album has said a lot about the dedication he has to his music.