Music Corporation surpasses expectations in SING 2015
After months of rehearsals, Music Corporation hit the stage on April 30 for their signature show, SING 2015. With a combination of jazzy standards and pop hits, the group's performance went beyond my already high expectations.
I've gone to four Music Corp. performances over the last three years – yes, you can call me obsessed. After witnessing three separate classes of Music Corp. performers pass through Plano, I feel comfortable saying this year's group is the most talented by far.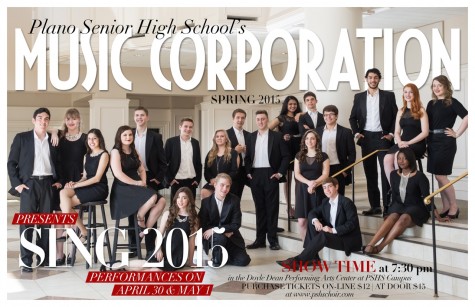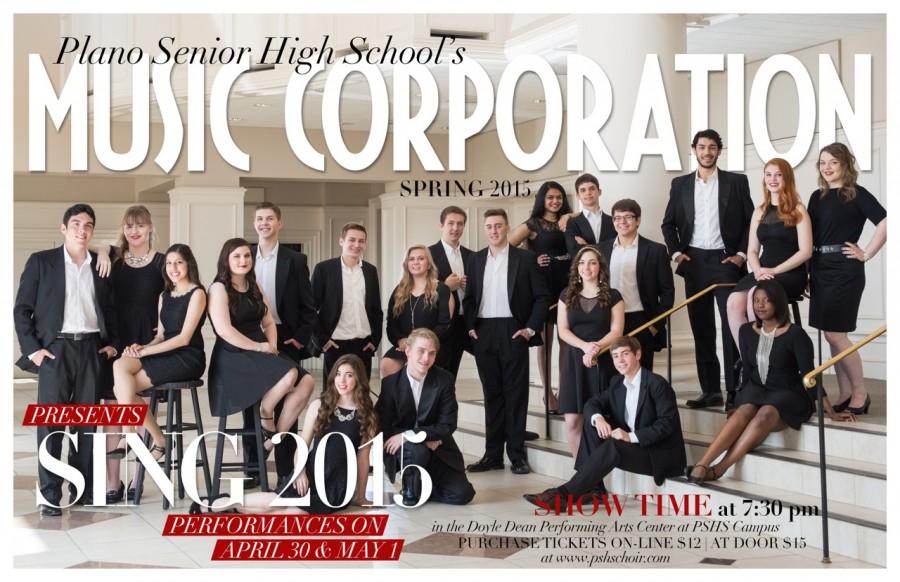 Each solo performance made me wish that every singer would be able to take the stage by themselves. From senior Trey Cinclair's breezy "Save Room" to juniors Bryce Baumann and Robert Herrera's earnest rendition of "Hey There Delilah" to senior Sneha Kurada's soulful "Manhattan," the solo performances just kept getting better as the show went on.
But perhaps the best aspect of Music Corp.'s performances is that the singers don't necessarily need a solo song to shine. The arrangement of each ensemble performance allows for several performers to shine, creating some of the best moments of the show. Whenever senior Bridgette Pineau, one of the stars of January's musical "Hello Dolly," stepped to the front of the stage, I immediately felt a lift in the group performance thanks to her strong vocals and commitment to the meaning of the song.
The same goes for senior Kalee Rast's standout moment alongside Herrera during the ensemble's performance of Journey's "Open Arms." Their spectacular harmonies during the second verse quietly brought life to the song, making their solo one of my favorites of the night.
While Music Corp.'s fall show, Jazz without Elephants, focused on putting a modern twist on jazz classics, SING combines the best of jazz with the best of pop music. Choir director Derrick Brookins couldn't resist adding "Shake it Off" and "Dear Future Husband" to the set list alongside standards like "Smack Dab in the Middle" and "In a Mellow Tone." Though the show started slow, the song choices felt current and classic at the same time — just like Music Corp.
Music Corporation takes the stage for the final time tonight at 7:30 p.m. in the Doyle Dean Performing Arts Center. Tickets are available online at pshschoir.com for $12 or at the door for $15.