Wildcat Weekly: Oct. 26, 2014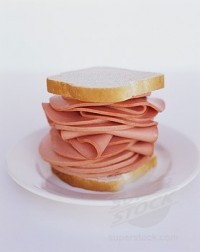 Lydia Sebany, Staff Writer & Featured Columnist
October 26, 2014
Welcome to the first installment of the Wildcat Weekly, a weekly roundup of current events catered to students looking for a quick and easy way to get their news. Check back here each week to find out what you've missed since the last time you checked the news.
Arts and Entertainment:
Uh Oh, Who Might Not Be Able to Perform on Dancing With the Stars?
http://www.eonline.com/news/591407/uh-oh-who-might-not-be-able-to-perform-on-dancing-with-the-stars
Brittany Maynard to Dr. Ira Byock: Quit Talking About Me
http://www.people.com/article/Brittany-Maynard-death-with-dignity-Ira-Byock
Cue the Countdown: Kate Middleton and Prince William's Second Baby Is Due in April!
http://www.glamour.com/entertainment/blogs/obsessed/2014/10/kate-middleton-prince-william-second-baby-due-in-april
U.S. :
Source: Doctors Without Borders physician in NYC tests positive for Ebola
http://www.cnn.com/2014/10/23/health/new-york-possible-ebola-case/index.html?hpt=hp_t1
Ferguson protest heats up after autopsy report is leaked
http://www.cnn.com/2014/10/22/justice/ferguson-michael-brown-autopsy/index.html?hpt=us_c2
Dogs help arrest intruder who jumped White House fence
http://www.bbc.com/news/world-us-canada-29738984
Sports:
Royals even World Series with 5-run sixth inning vs. Giants
http://www.foxsports.com/mlb/story/kansas-city-royals-even-world-series-with-five-run-sixth-inning-vs-san-francisco-giants-in-game-2-10221
Peyton Manning breaks NFL touchdown record
http://www.bbc.com/sport/0/american-football/29685611
Unable to Overcome Ongoing Back Issues, Steve Nash to Miss 2014-15 Season
http://bleacherreport.com/articles/2242777-unable-to-overcome-ongoing-back-issues-steve-nash-to-miss-2014-15-season
Politics:
Ebola, 'fear-mongering' dominate New Hampshire debate
http://www.cnn.com/2014/10/23/politics/new-hampshire-debate/index.html?hpt=po_c1
Hillary Clinton finds a campaign message in personal speech
http://www.cnn.com/2014/10/21/politics/clinton-female-voters-colorado/index.html
Tea Party loses court battle over targeting to IRS
http://www.usatoday.com/story/news/politics/2014/10/23/tea-party-lawsuits-against-irs-dismissed/17780557/
World:
Ottawa shooting: Michael Zehaf-Bibeau, the suspected gunman
http://www.bbc.com/news/world-us-canada-29747349
How a Report on Ethiopia's 'Biblical Famine' Changed the World
http://www.nbcnews.com/news/world/how-report-ethiopias-biblical-famine-changed-world-n232126
Man attacks New York police officers with a hatchet
http://www.cnn.com/2014/10/23/us/new-york-police-attacked/index.html